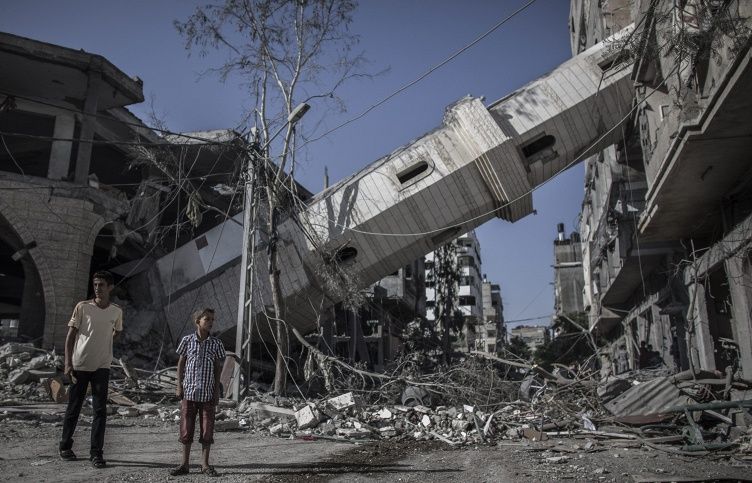 Since July 8, when the Israeli army launched Operation Protective Edge (Solid Rock or Mighty Cliff in Hebrew) in the Palestinian enclave, more than 1,200 people have been killed in Gaza, azh. kz refres to itar-tass.com.
Israeli announced a four-hour ceasefire in Gaza Strip on Wednesday, the Sky News Arabia TV channel reported.
The Israeli army sources cited by the channel said that the four-hour humanitarian truce would be in force from 15:00 to 19:00 local time (16:00 to 20:00 Moscow time).
The military said the ground operation was still under way. They also warned the Israeli army had retained the right to retaliate to missile and mortar strikes.
The death toll from Israeli air strikes has reached 70 civilians on Wednesday. Almost 1,300 Palestinians have died and more than 7,000 have been wounded since Israel launched a military operation on July 8.
July 30 2014, 18:06