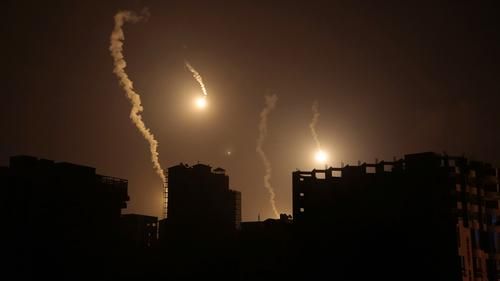 Israeli strikes kill more than 100, knock out power station in Gaza.Israeli military continued to bombard Gaza City on Tuesday night. Across the region at least 21 Palestinians were reported killed.azh.kz refers to euronews.com.
UNRWA the main UN relief agency says it is at breaking point with more than 200,000 Palestinians having taken shelter in schools and buildings following calls by Israel for citizens to evacuate neighbourhoods before military operations.
Israel says its is targeting Hamas command centres and weapons stores.
Although there are said to be behind the scenes efforts at getting the two sides to agree a ceasefire, Hamas still says it won't agree unless the blockade of Gaza is lifted.
Israel wants Hamas's disarmament guaranteed.
Gaza hospital officials at over-stretched medical centres put the total number of Palestinians killed in the conflict at 1,224, most of them civilians.
Much of Gaza strip's residents have been left without electricity after a strike on the territory's sole power plant. One of three fuel tanks was set ablaze,.
Even before the shutdown, Gazans only had electricity for about three hours a day because of damaged power lines.
Israel denies hitting the plant.
July 30 2014, 13:00