By Murat Sultangaliev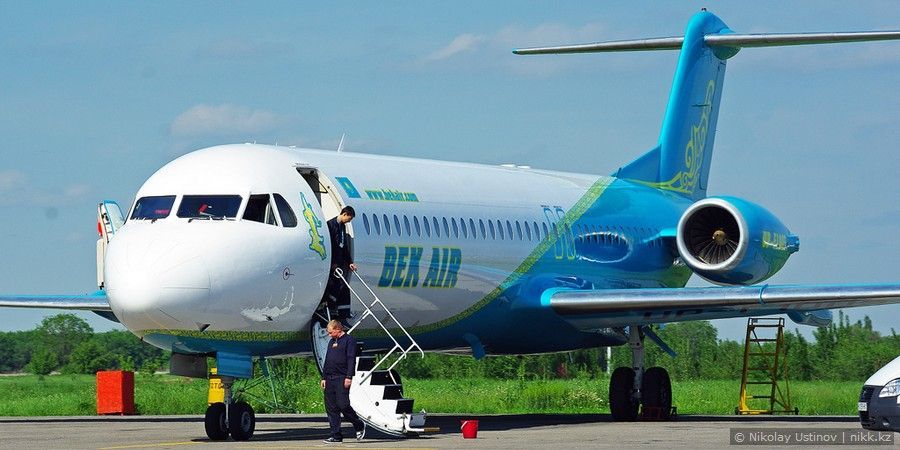 On July 28, at 19:12hrs BekAir airlines' Fokker100 takeoff was interrupted at Atyrau airport. The plane was bound for Almaty.
"The plane taxied 350 meters on a runway and was stopped by the plane crew. The reason was the failure of FMS - flight management system. The flight computer system failed due to blowing of direct current fuse, reads Emergency Situations Department's press release.
- There were 110 passengers and 5 crew members on board. There were no fatalities or injured persons. Passengers disembarked the plane and were taken to Atyrau airport. Specially created committee of the International Airport of Atyrau JSC is engaged in investigation.
Later we learnt that on the same evening after replacement of fuse Fokker100 took off for Almaty at 22:46hrs.
July 29 2014, 15:29