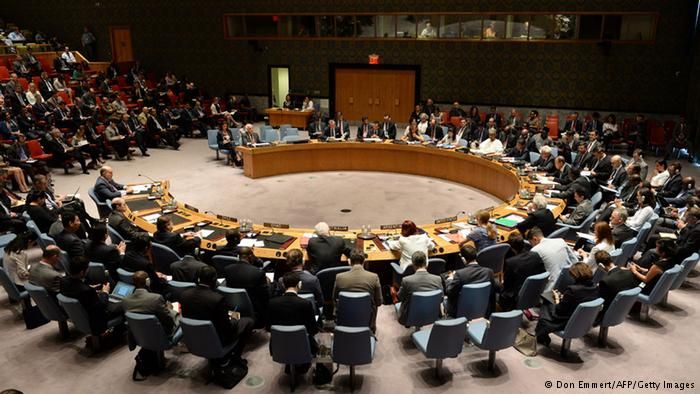 The United Nations Security Council has called for an immediate ceasefire in the Gaza strip to allow for the delivery of humanitarian aid. The Council said the truce should be immediate and unconditional, dw.de reports.
A statement adopted by the United Nations Security Council late on Sunday in New York demanded that Israel and the Islamist militant group Hamas implement "a durable and fully respected ceasefire."
"The Security Council expresses strong support for the call by international partners and the secretary-general of the United Nations for an immediate and unconditional humanitarian ceasefire, allowing for the delivery of urgently needed assistance," the Security Council's non-binding presidential statement said.
The statement was passed unanimously, with all 15 Security Council members voting in favor of the statement.
Obama, Netanyahu speak
This came just hours after US President Barack Obama spoke via telephone with Israeli Prime Minister Benjamin Netanyahu, calling on him to work for a sustainable ceasefire.
In a statement, the White House said Obama had "made clear the strategic imperative of instituting an immediate, unconditional humanitarian ceasefire that ends hostilities now and leads to a permanent cessation of hostilities based on the November 2012 ceasefire agreement."
Both sides had observed a 12-hour humanitarian ceasefire on Saturday, which Israel unilaterally extended by four hours and then - at the request of the United Nations - by a further day.
However, Israel abandoned its ceasefire after Hamas continued to fire rockets at the Jewish state, and once again began pounding targets in Gaza from land, sea and air.
The Israeli premier heaped scorn on a truce that was announced by Hamas later on Sunday, just ahead of Eid al-Fitr, which began this Monday, claiming that - with more rockets hitting Israel after it went into effect - the group had violated its own ceasefire.
The Eid al-Fitr holiday marks the end of the Muslim holy month of Ramadan.
Israel's offensive on the Gaza Strip, aimed at neutralizing the ability of Hamas and other Islamist militant groups to strike Israel with rocket attacks, has claimed the lives of more than 1,000 Palestinians, most of whom were civilians, since it began on July 8. More than 40 Israelis, almost all of them soldiers, have also been killed.
July 28 2014, 13:50