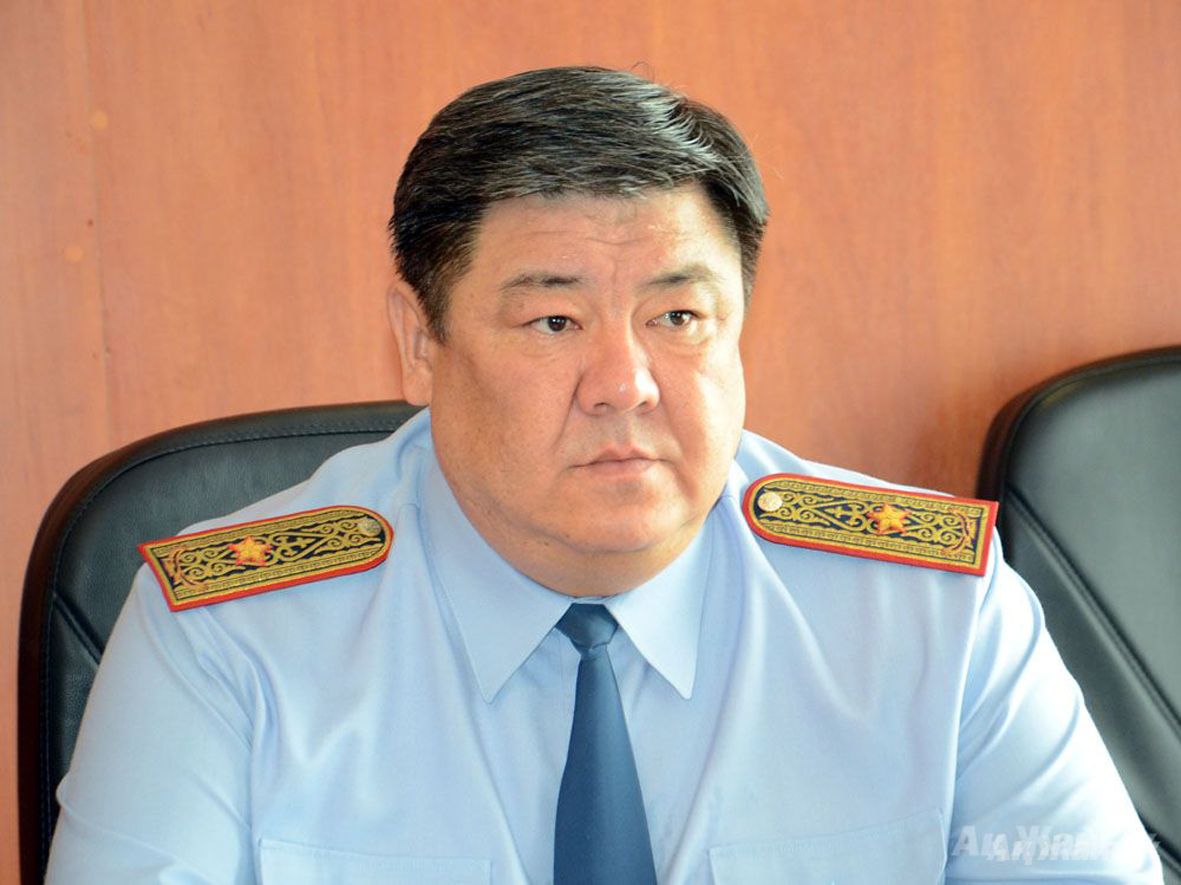 On August 20, the Deputy Internal Affairs Minister Amantai KURANBEKOV introduced Arman ZHALMUKHANBETOV (on photo), a new head of oblast police, to the staff of the Atyrau Oblast Internal Affairs Department.
He was born in 1961 in Temirtau city of Karagandy Oblast. Major General of Police. Graduated from Higher School of Police of the USSR Internal Affairs Ministry. Began his career as a guard of Municipal Police Department #223 of Karagandy. Worked in task-force groups in police departments of the Moscow, Auezov and Kalinin municipal districts of Almaty City. In various years he headed the Central Organized Crimes Countering Directorate, City Police Department of Astana, military investigation department of MIA, central police department for transportation, police departments of East Kazakhstan (Oskemen) and West Kazakhstan (Uralsk) Oblasts.
About Rakhmadzhan DOSSANOV, the ex-head of the Internal Affairs Department of Atyrau Oblast, A. Kuranbekov said that he is now in the personnel reserve of MIA and will soon be appointed to a managerial position.
By Murat SULTANGALIYEV
August 23 2012, 20:26