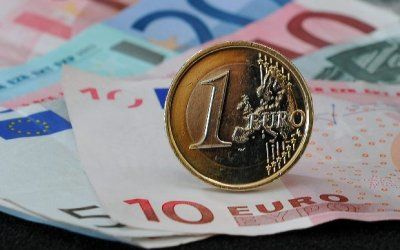 Lithuania will start using the euro from January 1, 2015 and will become the 19th member of the euro area, Lithuanian Finance Minister Rimantas Sadzius said in a radio interview from Brussels on Wednesday, news.nom.co reports.
He attended a meeting of the Council of the European Union that determined the litas-euro exchange rate which is not to be altered.
Another Baltic country, Latvia, made a successful transition to the euro from January 1, 2014.
Following the adoption of the euro by Latvia, Latvijas Banka, the national central bank of the country, becames a member of the Eurosystem, the central banking system of the euro area, which comprises the ECB and the 18 national central banks of the EU Member States that have adopted the euro.
In June 2013, the European Commission concluded that Latvia met the criteria for adopting the euro. In July 2013, the EU finance ministers took the formal decision opening the way for Latvia's adoption of the euro.
Now the Council of the European Union adopted a similar decision with regard to Lithuania.
The European Commission "confirmed that preparations for Lithuania to join the euro area on 1 January 2015 are proceeding well, although there is room for progress in some areas".
It said that measures designed to avoid abusive practices by retailers must be stepped up as this was one of the main concerns voiced by Lithuanians and warned against using the euro introduction as a pretext for unjustified price rises.
The Commission also called for corrective action against businesses that fail to comply with the requirements for price display and conversion. "This is essential to ensure that the introduction of the euro is not abused by speculators and Lithuanians' spending power is not undermined," the Commission said.
It said that the amount of litas cash in circulation could be further reduced before "euro-day" on January 1, 2015.
The Commission further instructed that information campaigns should focus on "practical aspects of the euro changeover to ensure that dual price displays are set up correctly and price settings are closely monitored during the changeover period, to protect consumers".
In the coming months, the Commission will reassess Lithuania's practical preparations for introducing the euro, including its response to the abovementioned recommendations.
July 24 2014, 13:24