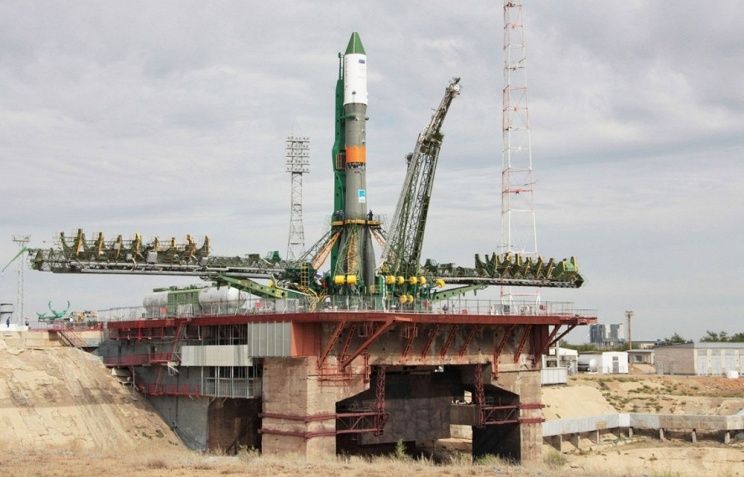 © Roscosmos press serviceRussia's Soyuz space carrier with Progress M-24M freighter blasted off to the International Space Station (ISS) from the Baikonur space center in Kazakhstan on early Thursday, the Mission Control reported on Monday.
The Progress M-24M, which brings to the ISS oxygen, food and equipment, is scheduled to dock with the space station at 7:30 a.m. on Thursday (3:30 GMT).
Progress M-24M is intended to replace space freighter Progress M-23M, which is scheduled to undock from the ISS on July 22. Before the spacecraft will be buried in the Pacific Ocean, Progress M-23 will carry out experiment Radar-Progress to determine specific features of ionosphere.
Earlier in the month, the spacecraft was used to adjust the space station's orbit to ensure the better conditions for the upcoming docking of the Progress M-23M.
Russia's Progress-family space freighters have been serving the ISS for decades and are used not only to bring cargo and food to the station but to adjust the orbit of the ISS as well. The station's orbit is adjusted regularly to ensure safe docking of the freighters and manned spacecraft as well as to avoid possible collision with space debris.
After fulfilling their missions, Progress space freighters are usually deorbited and burnt in the atmosphere on their way to the Earth. Remains of the spacecraft, which did not burn, are usually buried in the remote area of the Pacific Ocean.
The non-navigation area at the issue is also referred to as the "spaceship cemetery" and is located not far from the Christmas Island. This is a designated area, where numerous spacecraft, including the defunct Soviet space station Mir, were sunk.
The current crew working at the ISS comprises Russia's Maxim Surayev, NASA's Gregory Wiseman and European Space Agency's astronaut Alexander Gerst.
July 24 2014, 13:15