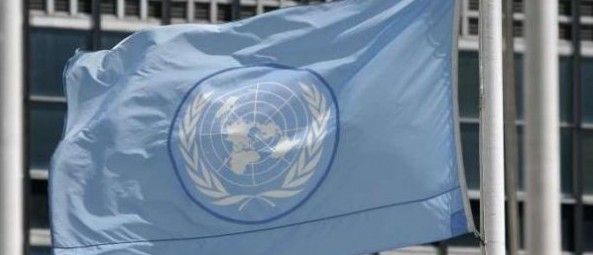 United Nations humanitarian agency UNWRA has estimated that over 100,000 people have been displaced by the violence in Gaza, euronews.com reports.
Many of them have fled to UN-run schools which have been transformed into make-shift shelters.
Having escaped some of the worst shelling in the Shejaija district of Gaza City, Palestinian families assumed they would be safe there.
However one man who had just arrived with his family at one camp expressed his anger after an Israeli shell hit a building near the school. "We ran away when they shelled our homes but now they've followed us! There is no safety here," he said.
Conditions are basic and communal but mixed with fear, many in the camp find daily life intolerable.
"I call on you to see how we live!" cried one woman. She went on to explain there were 55 people living and sleeping in one room – adults and children together – "This is not acceptable!"
Our reporter Valerie Gauriat went to another camp in Gaza City where she talked to some of the children about what had happened to them. After tales of bombings and people being killed their common question was "Why?"
"I pray to Hamas not to let me die. What did we do to Israel to strike us and shell our homes ? Why are you shelling us ? I ask the Israeli forces to move their air strikes onto the resistance and not my home and my family!" said one small boy.
For others the question was directed at the rest of the world: "Why are we here? . We lived comfortably in our houses. Why did they do this to us? Where is the international community?"
Euronews reporter Valerie Gauriat said:
"Israel, Hamas, Palestine, Egypt, Obama, the children's words speak of politics and war. It's hard to believe that this generation, with what they have gone through, will be able or willing to contribute to efforts for future peace in this region."
July 24 2014, 13:02