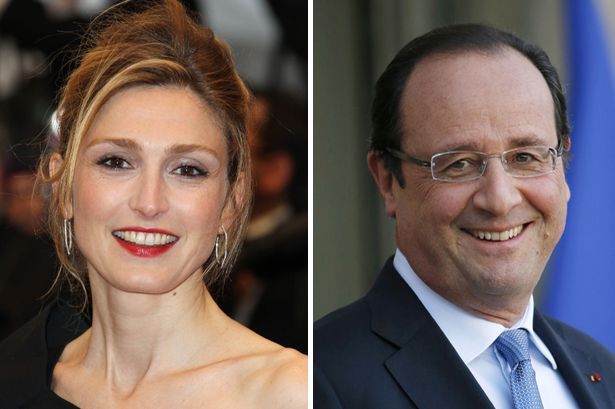 Wedding bells: Hollande and Gayet will tie the knotFrench President Francois Hollande is preparing to marry his actress mistress on his 60th birthday next month, according to claims in the French media, mirror.co.uk reports.
He is said to be planning to tie the knot with French film and TV star Julie Gayet, 42, on August 12.
The affair between the mum-of-two and the president became public knowledge in January this year.
Hollande's live-in partner, journalist Valerie Trierweiler, 49, then left his official home in the Elysee Palace.
She went into hospital for a week and later they announced a split.
The socialist president has fathered four children with his ecology minister, Segolene Royal, another former girlfriend.
Last week he said: "When I have information, I'll communicate it."
July 21 2014, 16:47