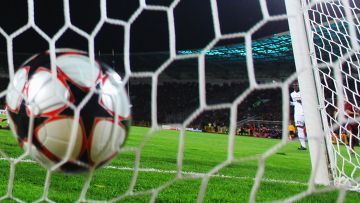 Footbal Club Astana gained the victory in the final match on the way to Kazakhstan Cup.
In the Sunday match, Astana defeated Irtysh from Pavlodar with a score of 2-0.
Kairat Nurdauletov opened the score at 4th minute and Tanat Nusserbayev shot a goal near the end of an act (82th minute).
Football club Astana, founded in 2009, has the 2010 Cup and 2011 Super Cup in its collection, as well as silver medals of 2009 national championship.

WKT citing IA-Novosti-Kazakhstan


November 12 2012, 12:27