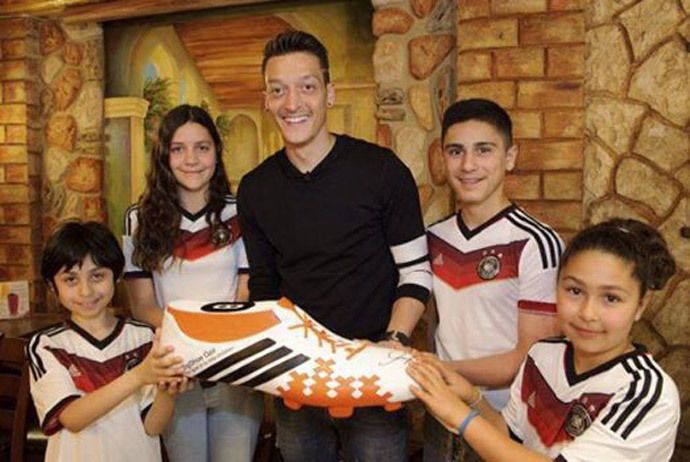 Ozil supports Big Shoe initiativeThe World Cup may be over for Germany and Argentina, but players on both teams are putting their cash winnings to good use by donating them to worthy causes.
According to the UK-based Express, 25-year-old German football star Mesut Ozil has donated his World Cup prize money – totaling more than $400,000 for winning the tournament – to various charity projects in Brazil. The hefty sum is reportedly going to fund surgeries for 23 Brazilian children.
Ozil made the announcement official on his Facebook page, where he wrote the following:
"Dear fans, prior to the #WorldCup I supported the surgery of eleven sick children. Since the victory of the #WorldCup is not only due to eleven players but to our whole team, I will now raise the number to 23. This is my personal thank-you for the hospitality of the people of Brazil."
The announcement comes after reports initially stated Ozil would be donating his winnings to the children of Gaza, a claim that was ultimately denied by the soccer player's representative Roland Eitel.
"The claim that Mesut donated money to Gaza is not true," Eitel told Express. "Maybe in the future, who knows? He donated money to causes in Brazil and he is now on holiday."
Argentina won't be left out of the donation game, either. Metro is reporting that the Argentinian squad has decided to donate nearly $110,000 of their winnings to a hospital in Buenos Aires, specifically its pediatric cancer center. The team as a whole was awarded a total of almost $20 million for coming in second place to Germany.
The idea was apparently suggested by Argentina's Javier Mascherano, with the final donation going through Lionel Messi's charity foundation.
July 17 2014, 11:48