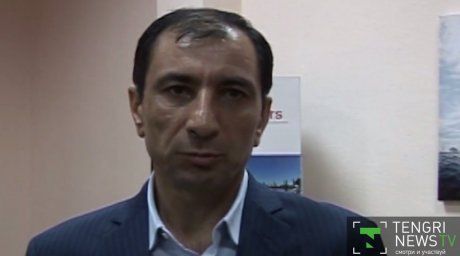 General Director of "Gulnar Tour" Ali IsmailovAbout 11 000 Kazakhstanis may face disruption of their planned holidays in Turkey, tengrinews.kz reports, citing Ms. Gulnar Kurbanbayeva, Head of the National Chamber of Entrepreneurs.
"These are unofficial estimates (…) about 11 000 Kazakhstan's tourists may face disruption of their foreign holidays as their prepaid air tickets for chartered flights to be performed by Turkey-based Atlas Jet are no longer valid [following the airline's troubled operations]", she told a briefing.
Atlas Jet is a Turkish airline performing chartered flights from Kazakhstan. Infamous Gulnar Tour Operator (intermediary between Kazakhstan-based travel agencies and Turkish resorts and airlines) relied on Atlas Jet to perform most of the flights. "However short, the summer season is very busy (…) up to end of October Kazakhstan-based travel agencies have bought in advance about 11 000 tickets for Atlas Jet flights through Gulnar Tour as part of package tours to Turkey. As Atlas Jet has been unable to perform its regular flights, the tourists run the risk of not reaching their cherished destinations this year", she elaborated.
Head of Gulnar Tour has allegedly fled Kazakhstan, using fake documents, according to the press-release issued by the National Chamber of Entrepreneurs.
Kazakhstan's General Prosecutor's Office has issued a warrant to have a complete investigation carried out into operations of Gulnar Tour. According to the Tourism Ministry, the investigation will take 10 days to complete. All the documents will be transferred to a respective court. The damage inflicted by Gulnar Tour on tourists as a result of disrupted flights is estimated at $163 000.

For more information see:http://en.tengrinews.kz/show_and_style/11-000-Kazakhstanis-may-face-disruption-of-their-planned-holidays-abroad-254830/
Use of the Tengrinews English materials must be accompanied by a hyperlink to en.Tengrinews.kz
July 16 2014, 17:03