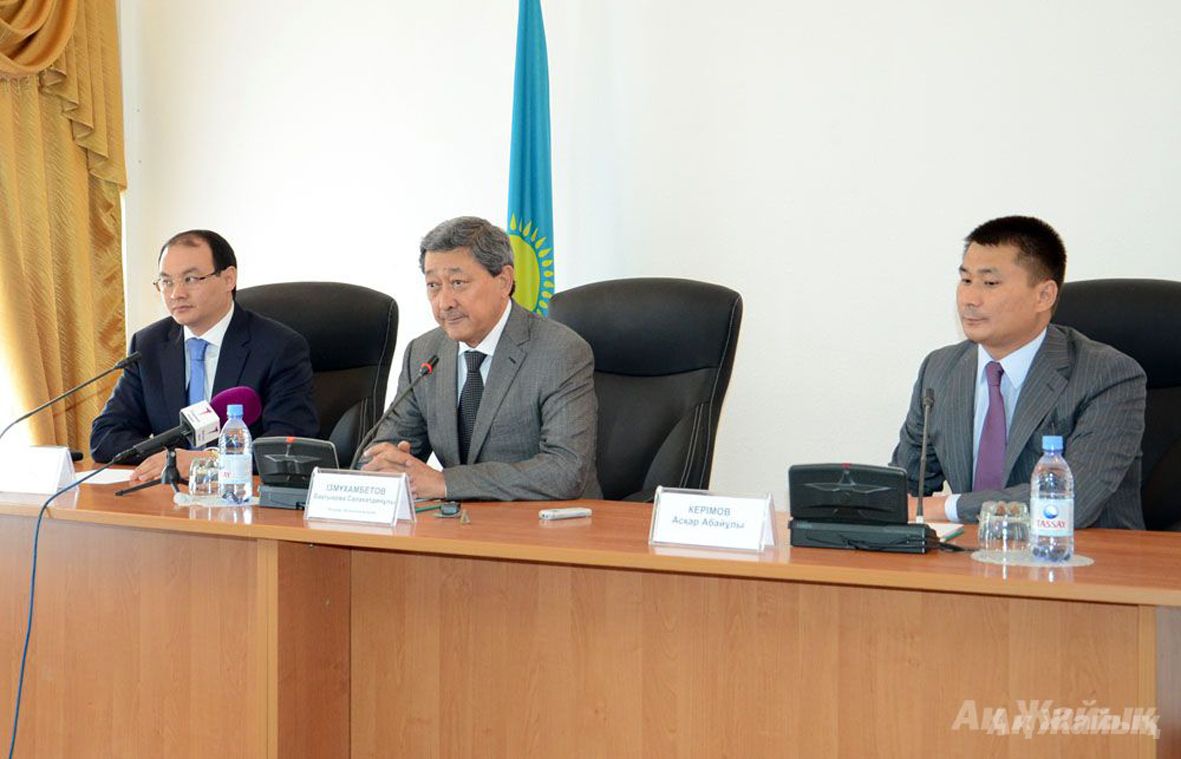 On Monday, the new Akim of Atyrau Oblast Baktykozha Izmukhambetov appointed the new mayor of Atyrau Serik Aidarbekov who earlier held the post of deputy governor of the oblast.
Serik Kenganovich Aidarbekov, born in 1975, is a graduate of the Al Farabi Kazakh State University, E. Mattei High School Master's programme in Milan (Italy), the Satpayev Kazakh National Technical University. PhD in Economics.
He started his career in 1996 as a specialist of Investment Policy Department in the Oil and Gas Ministry, followed by the position of analyst at Analysis and Strategic Planning in KazakhOil, then the consultant at Prime-Minister's Chancellery, later the councilor, then the local content development manager in Agip KCO, business development director at KEP LLP, general director of POWERCOM LLP, chief expert with Oil and Gas Assets Management at Samruk State Holding for Public Assets Management JSC, later the Prime-Minister's advisor and since October 2010 till present – Deputy Akim of Atyrau Oblast.
B. Izmukhambetov spoke about the assignments given to the new mayor and among them were heating and water supply issues in the village of Balykshi. Secondly, to continue cleaning, drying and repairing of house basements and basement interconnections. "I've heard that you have houses that breed the mosquitoes even in winter season"-said the head of the oblast. Thirdly, every second school and every third kindergarten require capital repairs.
"It is necessary to introduce new industrial-innovative projects. They will bring new jobs, profit into the local budget and expand the assortment of goods at the local market.
I promise that nobody will put a spoke in wheel of business development,"-said B. Izmukhambetov and added: " I want to deny certain rumours and state that I never gather relatives around myself. I need self-starters and hard working people who can bring results, order and cleanliness."
The meeting with the city core group was also attended by the ex-mayor Askar Kerimov. Izmukhambetov said he will find him a job.
By Murat SULTANGALIYEV
August 23 2012, 20:24