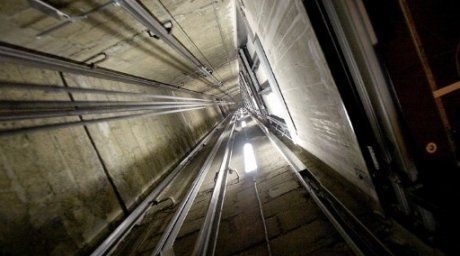 Four people, including a U.S. citizen, have been injured in an elevator fall at the Medical University in Karaganda in central Kazakhstan. The elevator fell three stories after its cable snapped, tengrinews reports citing newspaper NV.kz.
According to the newspaper, one of the persons injured was a 29-y.o. visitor from the United States. The others were the 69-y.o. pro-rector of the university Bekturganov Zakir and two employees of a company working on outsourced projects headquartered in the University building.

Two of the injured were taken to a hospital. The other two got medical treatment and did not need hospital care.
It is unclear why there were people in that elevator, since it is a freight elevator that is no supposed to be used to transport managerial personnel or visitors.
The police is investigating the accident.

For more information see:http://en.tengrinews.kz/emergencies/US-citizen-among-4-injured-in-elevator-accident-254745/
Use of the Tengrinews English materials must be accompanied by a hyperlink to en.Tengrinews.kz

For more information see:http://en.tengrinews.kz/emergencies/Gale-warning-for-several-regions-in-Kazakhstan-254698/
Use of the Tengrinews English materials must be accompanied by a hyperlink to en.Tengrinews.kz
July 11 2014, 19:05