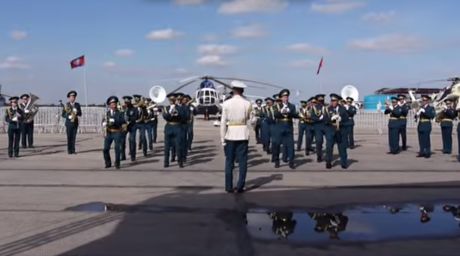 The Central Military Band of the Ministry of Defense of Kazakhstan once again approached their performance in a creative way. The musicians performed the recent world hit Gangnam Style, tengrinews.kz reports.
A few seconds after the military band began playing a similarly regular tune, the onlookers recognized the sounds of the popular hit. Later into the performance the military musicians started to dance, repeating the iconic moves of Korean PSY.
The orchestra is already known on YouTube for its trendy and unexpected interpretation of international hits. This performance took place as part of the KADEX-2014 Exhibition in Astana.
July 11 2014, 15:41