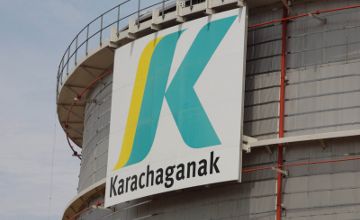 During yesterday's visit of the head of the Kazakhstan Government to Aksai, Karachaganak Petroleum Operating B.V. (KPO) signed a number of joint agreements, which are aimed at supporting production and service clusters in the West Kazakhstan region, according to the website KPO.kz.
Attending the signing ceremony at the Aksai Industrial Park were the members of the Kazakh Government headed by the Prime-Minister Karim Massimov, WKO, KAZENERGY Association, PSA, KPO Partners, international experts and more than 200 representatives of the country's business community.

A trilateral Memorandum of Understanding was signed between KPO, KAZENERGY Association, PSA, LLP on setting up a Working Group to identify goods, works and services for clustering. This initiative envisages a creation of new production facilities or modification of existing ones via establishment of Joint Ventures with interested foreign manufacturers and suppliers.

Between KPO and Aksai Industrial Park there was a further ratification of the earlier agreed Road Map, which includes a new laboratory for testing of equipment, an equipment repair facility for valves and instrumentation, introduction of pipeline pigging technology and other initiatives.

KPO and Tenaris Global Services Kazakhstan, Ltd signed an agreement to facilitate the construction of a tubular threading facility in the city of Aktau. It is expected that the project will result in an investment of nearly $40 million as well as in creation of 90 jobs for Kazakh residents.

Commenting on signing the agreements, KPO General Director, Damiano Ratti, said: "KPO and the Partners take very seriously the Kazakh Government's drive towards creating production and service clusters around Karachaganak and are fully committed to carry through the proposed activities both within the current scope of Aktau Declaration and as part of our future expansion projects.

"KPO have recently finalized economic and technical assessments of Karachaganak Expansion Project, known as KEP. The KEP local content strategy is focused on the localization of goods, works and services. This project will drive the creation of new jobs and is planned to foster skills development. In addition, it will contribute to long-term development of the local supply chain coupled with the transfer of technologies through establishment of joint ventures between interested local and international companies", he said.

"The agreements that we have signed today are aimed at the attraction of further investments into the development of local capacity and transfer of technology. I hope these will contribute to further growth of region's industrial sector through localization of highly technological production and creation of new jobs", added Damiano Ratti.
KPO is one of the companies in Kazakhstan actively developing its local content programme. The programme, has allowed the involvement of more than three thousand Kazakhstani companies into the development of Karachaganak. As of today, these companies for the period of 1998 - 2013 have received orders from KPO for over $4 billion. Last year, the proportion of local content in KPO contracts for the supply of goods and services reached more than 50% or $461.1 million in monetary terms.
July 10 2014, 10:53