Dmitry Vinogradov, 30, was arrested Wednesday on charges of killing five of his colleagues and critically injuring two.
A Moscow lawyer shot five of his coworkers in the head Wednesday, killing them in a murder spree that targeted those he deemed responsible for the recent end of a romantic relationship. The sixth victim died in hospital the following day.
Before the killings, the murderer published a hate manifesto online.­
Dmitry Vinogradov, 30, was arrested Wednesday on charges of killing five of his colleagues and critically injuring two more at the Rigla pharmaceutical warehouse in northeast Moscow, where he worked as a lawyer.
Police said that Vinogradov had been drinking excessively for the past five days.
During a police interrogation, Vinogradov said that he had targeted those he saw as responsible for his breakup with a female coworker. "I was going out with one girl for a long time, but in January of this year we broke up," Life News quoted Vinogradov as telling police. "I tried to restore relations, but failed."
The end of the relationship apparently prompted Vinogradov's drinking binge, and his murderous outburst.
He entered the Rigla warehouse wearing camouflage and, armed with a rifle in each hand, opened fire on his colleagues who were sitting at their desks.
"In March, I bought a rifle along with 200 rounds of ammunition and camouflage," he said. Vinogradov reportedly wanted to kill the coworkers he believed had told Anna to end the relationship with him, and he wanted his ex-girlfriend to see the murders.
"I went to the office where Anna worked, said, 'Hello, colleagues,' and began shooting right in front of her eyes," Dmitry reportedly told police. "I wanted them to see that I'm cool, and then I wanted to kill myself.
Vinogradov's ammunition ran out and he was subdued by survivors in the room and then by security guards.
Vinogradov was a familiar face to the security officers, who allowed him to sneak the rifles in undetected. Both guns were registered under his name.
Closed circuit videos show that Vinogradov brought the ammunition and the vest for them in his backpack. It has been reported that he then spent almost half an hour changing clothes in a bathroom and preparing for the shooting.
"All his moves were recorded by CCTVs. He came to work at 8:19 am, came into the bathroom and, after he changed his clothes, went to reprisal at 9:49 am,"- Life News quoted the head of regional investigative committee, Sergey Galashko, as saying.
­It took the killer 18 seconds, according to video records, to kill five people – four in the office room and one on his way in the corridor, Life News also reported.
Now the main question for the investigation is why the killer had no problem passing the security desk. Detectives are to interrogate the guards who did not display vigilance, letting the armed man in.
The head of Rigla's economic security Andrey Fedoseev has been sacked following the bloody tragedy.
The victims included two women and three men, aged 25 to 33, who were employees of the company's finance department.
One of the victims turned out to be an accidental casualty – that morning, Denis Moiseev came to Rigla's office to be hired for work.
Another victim, a man, who was wounded in the shooting, died in hospital the following day.
A woman was also injured as she attempted to flee the scene. She is now in critical condition.
'Russia's Breivik' publishes hate manifesto before killing spree
Before the killing spree took place, Vinogradov posted a manifesto on the Russian social network VKontakte, imitating Norwegian mass murderer Anders Breivik. In the manifesto, he describes his hatred of humanity and his desire to kill as many people as possible.
"I am sure that I have good reason to believe all of humanity is cancer living on this planet," the manifesto stated. "Already in 2011 the world population reached seven billion, and this is despite the fact that current consumption rates already exhausted the Earth's resources."
­It goes on to argue that there are not enough wars or diseases in the world, and that natural selection no longer functions effectively.
"I hate the human society, and I hate to be a part of it, I hate the futility of human life, I hate this very life, I see only one way to justify it: to destroy as many particles of human compost as possible,"the document reads.
The manifesto ends with a call to "understand that you are not wanted here, you are the genetic garbage that is here on Earth because of an error in the evolution. You are trash that needs to be destroyed."
Psychiatrist Mikhail Vinogradov commented on the published manifest and drew the comparison between Dmitry and Breivik.
"This man harbored ideas of hatred and anger to the world and he was planning his evil doing, such as where to do it," Dr. Vinogradov told Life News. "The shooting does not fit with his manifesto, which is written in a clear and concise language."
"Most likely, it is schizophrenia. [The] catalyst in his situation could be ridicule by peers, inability to share his ideas with others, or just the fact that he did not fit into the team,"he said.
Dmitry Vinogradov's mother confirmed the psychiatrist's observations: "People at work mocked him somehow", she told Life News. "Before breaking up with [his girlfriend] he bought a trip for both of them to Edinburgh. But after the breakup he decided not to go by himself and then became heavily depressed."
According to Vinogradov's mother, he sought psychiatric help and was prescribed pills, which he did not take on Tuesday. She also said that for the last six months, he had practiced shooting at a range outside of Moscow.
Vinogradov's online profile portrays him as a nature enthusiast and environmentalist. He had posted pictures of himself saving birds from areas affected by oil spills, and said that he dislikes consumerism and modern life, yet he admitted to being addicted to them. ­
After the shooting, comments on his online profile page ranged from anger to obscene name-calling. One user wrote, "Idiot! You should have started with yourself and your own relatives first!!! Why did you leave them alone?" Another one said, "I hope you live until one hundred and rot alone in prison."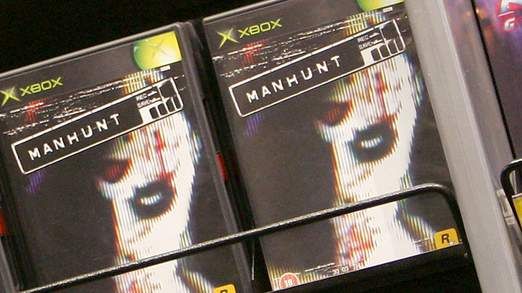 The ruling United Russia party has called for the computer game Manhunt, which Vinogradov is believed to have enjoyed playing, to be banned.
November 9 2012, 14:49