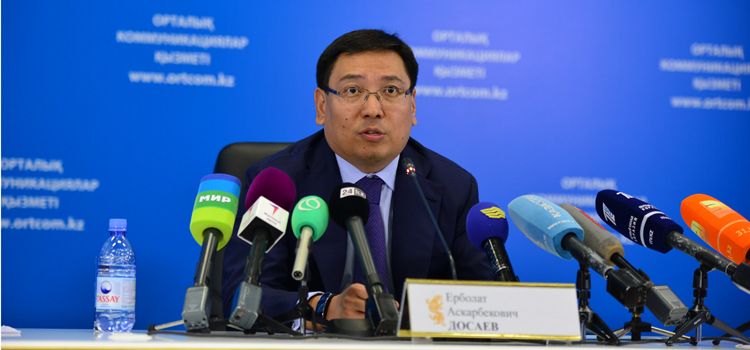 Kazakhstan will spend about 500 billion tenge to ensure economic growth this year, Minister of Economy and Budget Planning of Kazakhstan Yerbolat Dossayev told mass media at the media briefing in the CCS today.
"Special measures on curbing inflation within the planned corridor were taken following the devaluation of the national currency. The inflation reached 4.5% over five months of this year," the minister noted. Speaking of the results achieved due to implementation of the government road map, Y.Dossayev said that the local executive bodies were provided with necessary powers to freely form and use regional food stabilization funds in order to prevent food deficit.
"KZT 500 billion was allocated this year for provision of economic growth. This includes 100 billion tenge for financial support of small and medium business, 250 billion for banking sector recovery and 150 billion for implementation of industrial and innovative projects," the minister noted.
Besides, international banks will co-finance some of the development programs and investment projects in the key sectors.
July 1 2014, 16:32