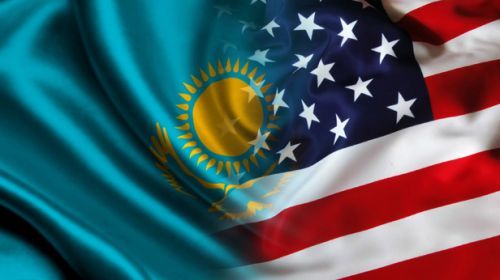 Daniel Poneman, the US Deputy Secretary of Energy, paid a visit to Kazakhstan on June 25-26, the Kazakh Foreign Ministry's press service said.
As part of his trip, Poneman met with Kazakh PM Karim Massimov, Deputy PM - Industry and New Technologies Minister Asset Issekeshev, Foreign Affairs Minister Erlan Idrissov, Oil and Gas Minister Uzakbai Karabalin, Environment and Water Resources Protection Minister Nurlan Kapparov and other officials, Kazinform said.
The sides once again confirmed adherence to further strategic partnership between Kazakhstan and the US noting high dynamics of cooperation in spheres such as oil and gas, nuclear security, energetics, renewable energy sources and energy efficiency.
They also outlined new directions for further bilateral cooperation in green economy as well as preparations to hold EXPO 2017 and realization of the Green Bridge initiative. The parties agreed to continue regular dialogue at all levels and apply energies to strengthen and broaden Kazakh-US strategic energy cooperation.
June 27 2014, 10:00