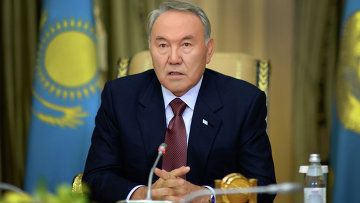 The continuation of the film epic about the life of Nursultan Nazarbayev, President of Kazakhstan, will start on June 28 in Karaganda.
The shooting team is preparing the decorations, according to the media reports. On Wednesday morning, the crew has installed the newsagent of Soviet times in the city and the emblems of fifteen post-Soviet republics. The decorations have warnings on them: "Dear citizens! Please do not touch." Director Rustem Abdrashev will arrive in Karaganda on June 26.
The crew will be filming until July end. The crew has scene with crowd of 500-1000 people, any Karaganda resident has a chance to appear in the film with the only requirement: to look Soviet-fashioned. The first two parts of the epic are about Nazarbayev's youth and early carrier.
June 25 2014, 17:49