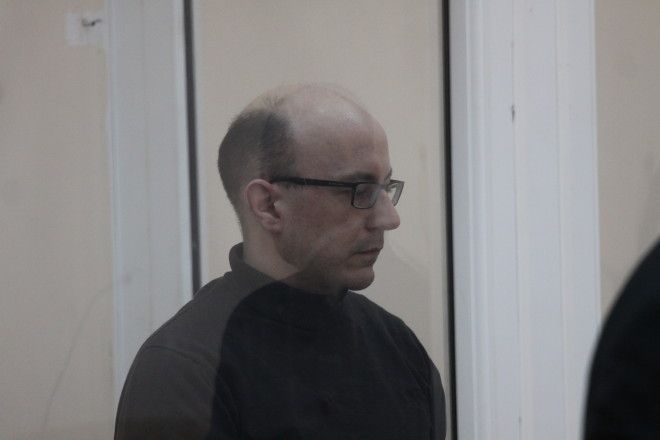 Photo: uralskweek.kzBritish citizen Baruch Peter was sentenced to 8 years in prison for corruption of minors, azh.kz reports citing the press service of West Kazakhstan regional court on Wednesday.
"Court ruled out that Baruch Peter Daniel Alfred, a UK citizen, is guilty of commissioning crimes stipulated by articles 273, 273-1 part 3, item "b", 124. part 3 of RoK Criminal Code and sentenced him to 8 years of imprisonment. His Canon camera was confiscated. He will be serving his sentence in a corrective standard regime penal colony", reads the release.
The court also collected from the man a sum in the amount of 150 595 tenge to state income to cover procedural expenses. The sentence hasn't been enforced yet.
Baruch was located in his room at Chagala hotel in the city of Oral.
He was suspected of filming nude 12-13 y.o girls in a Chagala hotel room in Uralsk city.
According to the information released by West Kazakhstan Internal Affairs Department, he used to pay 10-15,000 tenge to underage girls for taking their pictures. He attempted to destroy the evidence, such as a laptop, a camera and flash cards by pouring liquid onto them and burning them in a microwave oven when police began raiding the hotel. The youngest victim was 12 years old. Forensic experts were able to recover pornographic files from the devices.
Baruch was arrested on February 10, 2014. In May the Uralsk city prosecutor's office sent the criminal case to the specialized interdistrict juvenile court.
9 of 11 victims submitted claims for compensation of moral damage totaling 5,4 million tenge.
June 25 2014, 13:29