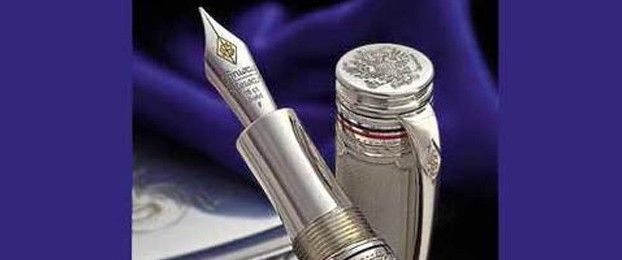 13 representatives of mass media and 2 editorial teams became winners of 2014 Kazakhstan journalists union award in 10 nominations, azh.kz reports:
"Reporter's work" nomination"
Bakbergen Amalbekov, "Egemen Kazaksta"n newspaper reporter from Akmola Oblast and Alexander Kondratov, "Nedelya SK" regional newspaper reporter from North Kazakhstan for expedient covering of political events in their regions.
"Economic Review" nomination:
Sergey Gorbunov- reporter of Kazakhstanskaya Pravda newspaper from Pavlodar region and Ersin Musabekov - deputy editor-in-chief of "Ortalyk Kazakstan" newspaper from Karaganda Oblast for analytical materials about economic development of Kazakhstan regions.
"Political Review" nomination:
Zhumabike Zhunusov – the observer of republican newspapers "DAT - Public position" and "Novaya gazeta- Kazakhstan" for state-of-the-art reviews about ways of development of civil society in Kazakhstan.
"Journalistic investigation" nomination:
Julian Assange- the Australian journalist, the blogger, for creation of "WikiLeaks" website.
"Research material" nomination:
Sabyr Kairkhanov,editor-in-chief of "Ak Zhaik" newspaper for the series of materials dedicated to the 25th anniversary of closing Semipalatinsk nuclear test site.
The best in the nomination "TV work" were Dina Tolepbergen and Alexey Shakhmatov for organization of television programs "Astarly akikat" and "Other truth" and
TV channel "Peak"(the manager -Dzhanibek Suleev) for the documentary "Doctor is the person who helps us to change".
"Research Work" nomination:
Erkin Zhappasuly,deputy editor-in-chief of Kazak Adebiyeti newspaper and Gulnar Tazhiyeva - editor of department of the republican newspaper "Aikyn" for series of publications about the work of well-known figures working in the sphere of culture and literature.
"Popular Scientific Work" nomination:
Madina Alimkhanova- observer of international news agency KAZTAG for publishing "Crib for beginner journalists".
"Media project" nomination: "Evening Taldykorgan" newspaper for reporting about social and economic issues of Semirechye.
"Photowork"nomination:
Serikzhan Kovlanbaev- best press photographer for creation of artistic images of Kazakhstan citizens on the pages of newspapers and magazines.
June 24 2014, 12:14