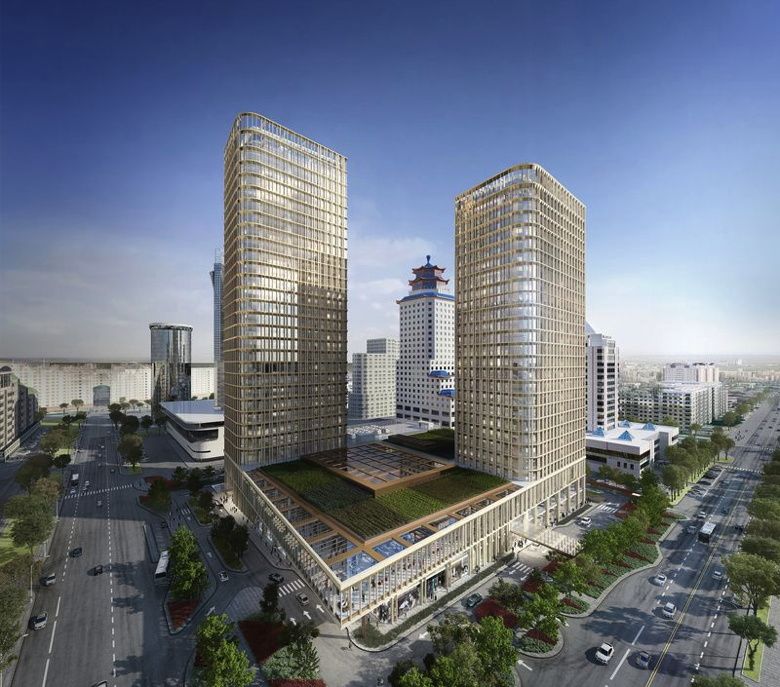 Ritz-Carlton has unveiled plans to enter Kazakhstan's capital Astana for the first time, tdm.com reports.
The luxury hotel group has signed a management contract for the new Ritz-Carlton Astana, which is due to open in 2017 as part of a major new mixed-use development called the Talan Towers.
The new hotel will occupy 20 floors of the 27-storey development, offering 157 rooms and suites, an indoor swimming pool, spa, fitness centre and several F&B outlets, including a sky bar overlooking the city, cigar bar and private dining areas. There will also be extensive conference and banqueting space, including a 990m² ballroom.
"The signing of this agreement is an important step for us. We have a long-time partnership with The Ritz-Carlton and this will be our third property adding to the Ritz-Carlton Vienna and the Ritz Carlton Moscow – the stars of our real estate portfolio," said Erlan Ospanov, general director of the hotel's owning company, Verny Capital. "Talan Towers is also set to become a new treasure in our real estate collection."
The Astana hotel will become the second Ritz-Carlton in Kazakhstan following the Ritz-Carlton Almaty, which opened its doors in 2013.
June 23 2014, 19:21