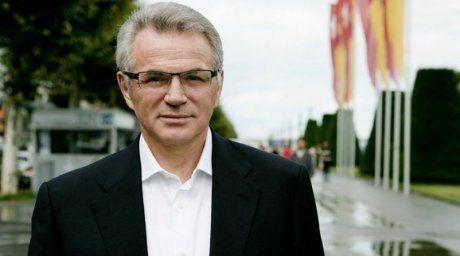 Victor KhrapunovKazakhstan has requested the extradition of ex-mayor of Almaty Victor Khrapunov, the Prosecutor General of Kazakhstan said, ca-news.org reports.
The request for his extradition was sent to Switzerland back in March of this year. At the moment, the issue is under the consideration of Switzerland's competent authorities.
On May 13 of this year, Almaty announced it has filed a lawsuit in U.S. District Court in Los Angeles against Khrapunov accusing him of defrauding the city of at least $300 million and running an international money laundering operation to conceal their ill-gotten gains through the acquisition of luxury cars, palatial estates, businesses and other assets in California, New York, Europe and the Middle East.
The suits accuse Viktor Khrapunov and his wife of engaging in a scheme involving the sale of Almaty municipal assets. According to the civil complaint filed in the U.S. District Court in the Central District of California, Khrapunov used his position and influence as mayor of Almaty to illegally sell city-owned assets to benefit himself, his wife and other co-conspirators.
Khrapunov faces approximately two dozen criminal charges in Kazakhstan, and other legal problems. At the request of Kazakhstan, Interpol has issued a warrant for Khrapunov's arrest charging him with "The creation and guidance of an organized criminal group or criminal association and participation in a criminal association."
The charges also include expropriation or embezzlement of trusted property, money laundering and receiving stolen property. In Geneva, Swiss authorities are investigating Khrapunov for money laundering and have frozen the assets held by his children in two Swiss banks, Credit Suisse and Schroder and Company.
June 16 2014, 17:04