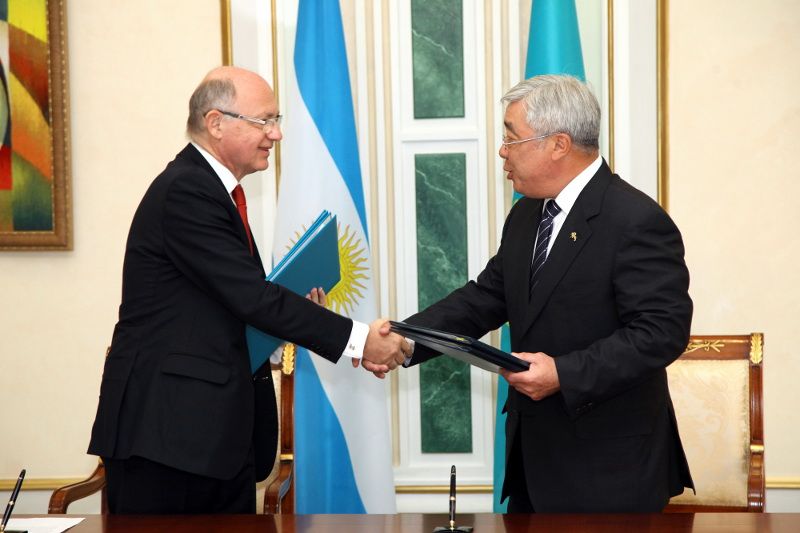 Kazakhstan and Argentina have signed an agreement on visa-free travel for citizens of the two countries, inform.kz reports.
Kazakhstan's Minister of Foreign Affairs Erlan Idrissov and his Argentinian counterpart Héctor Timerman signed the document in Astana on Friday.

The agreement will open new opportunities for citizens of Kazakhstan and Argentina. For instance, they will be able to enjoy a 30-day visa-free stay in both countries.

"Last year we signed analogous agreements with Brazil and Ecuador and they are to come into effect in the nearest future," Minister Idrissov added.
May 30 2014, 15:30