By Lyazzat Karazhanova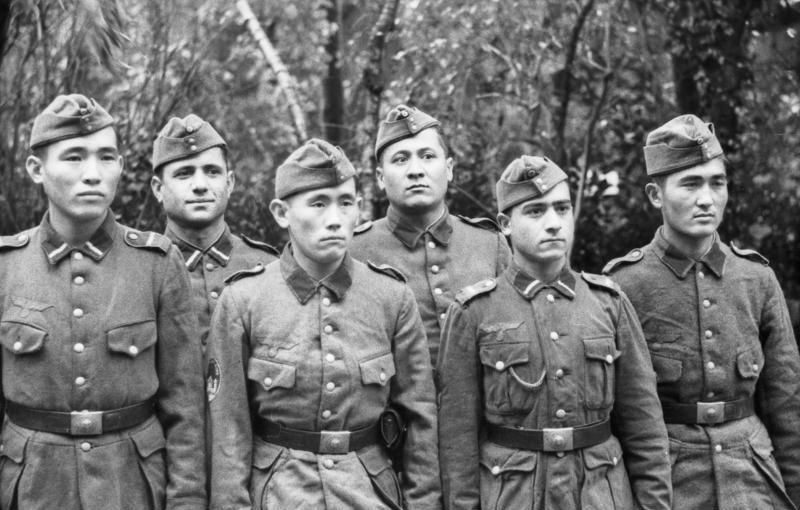 Soldiers of Wehrmacht's Turkestan legion. Photo: wikipedia.org.70 years ago, in May of 1944, 14 saboteurs headed by Alikhan Agaev landed in Zhyloi District (Kulsary). In two weeks part of that diversionary group died from the bullets of security officers, and the destiny of others, taken as prisoners, still remains unknown. We wrote about those events earlier, but new details emerged recently.
The news that an airplane, unlike the Soviet one, flew low over the settlement Akmeshit came from the residents of collective farms located along the river Zhem.
… On May 10, 1944 Berdenbai Zholzhanov and his son Ugybay were coming back from work. They were accompanied by other village citizens: Kadyr Zhaulybaev, Borteai Kazybaev, Uteuli Dadenov and his small son Nauryzbai, when near Nurzhankora locality the village people encountered three armed Kazakhs. The armed men said that they arrived from Aktyubinsk and that their car got stuck in sand. The strangers asked all the geographical details of the local place, then they treated a small boy Nauryzbai with candy. When they were leaving, they said: "We are looking for deserters. Please don't' say to anybody that you saw us". Nauryzbai ate the candy and the adults with curiosity examined the candy wrapper. They couldn't understand a thing, because the inscriptions on it were in a foreign language.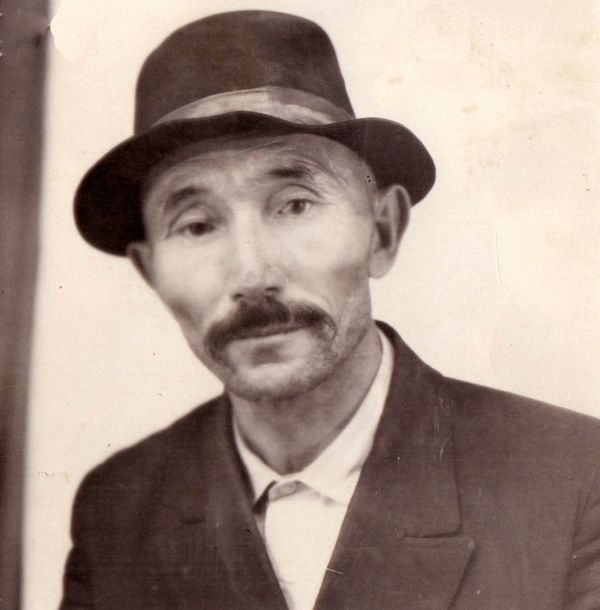 Botagar BerdenbaevThe strangers were those paratroopers from Agayev's group. They were noticed by other locals. The suspicious strangers visited the collective farm named after Kirov, bought a sheep for 3 thousand rubles the local man Botagar Berdenbaev and from other villagers yougurt, cottage cheese and curd. The locals were amazed to see that strangers had lots of money in their pockets and even had rare "Kazbek" cigarettes. They wanted to trust in their good intentions, but doubts and suspicions of locals, nevertheless, took over. Botagar invited them to his house and offered shoubat (fermented camel milk) and started a conversation, asking them the purpose of their visit. The strangers couldn't clearly explain their presence.
– I was a teenager then and grazed collective-farm's sheep flock. Three Kazakh men in military uniforms approached me and said that they were engineers. I could see that they were very polite and intelligent. They asked me if there were any other strangers in the village and I could see that they were afraid of something, because they always looked around. I couldn't even imagine that they were German saboteurs. I learnt about it later, when the whole village was alarmed. I treated them with airan drink (fermented milk) and they left, - tells 84-y.o. Ibrai Uteuov, who currently livs in the city of Kulsary.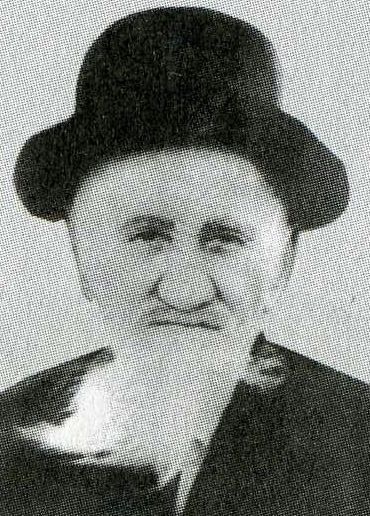 Baishigan BekturlievOn May 12, the Zhyloi regional office of People's Commissariat for Internal Affairs received a letter from the chairman of village council Esen Kudaibergenov. He reported that the member of Kirov collective farm Baishigan Bekturliev, the rice growers foreman Baizhan Atagoziev noticed suspicious people in military uniforms in their village. The task force created by security officers searched the area and found saboteurs's halt place at a distance of three-four kilometers from the rice growers' field camp. They discovered on the ground German cigarette stubs, pencils with German inscriptions, empty cans, picked bare mutton bones.
Security officers managed to get on their tracks, but the saboteurs smelled rat and changed thei route towards Sarykaska wintering ground. This place was chosen for the reason: the wintering ground had two water wells. There was a long firefight between security officers and saboteurs, that stopped when it became dark.
… On May 16 the dripping wet saboteurs after the heavy rain, turned their route to "Terekti" collective farm in Aktobe region and there they ran into ambushing group of security officers. Firefight started. The saboteurs Bastaubaev and Kaliev, took advantage of the turmoil situation, hid themselves and later voluntarily surrendered to security officers. Three days later five more members of diversionary group surrendered. The rests of them managed to escape. But on May 19, near small valley of Akshelek-Burakol there was the last fight between the security officers and saboteurs. After long firefight five saboteurs, including Agaev, were killed. Later that place was called "Valley of the five". Two remaining saboteurs were caught four days later. One of them, Satmagambet, appeared to be the son of Oraz who lived in Toskuduk settlement.
So, Agaev's group was liquidated. Security officers recovered grenades, a machine gun, automatic weapons, revolvers, money and leaflets in the Kazakh language. Agaev had a diary with the list of soldiers of Turkestan Legion. On May 20 the bodies of the saboteurs were committed to earth.
The Turkestan Legion (German: Turkistanische Legion) was the name for the military units composed of the "freiwillige" Turkic peoples who fought in the German Army during World War II. Most of these troops were Red Army POWs, who opted to fight for the Nazis in the hopes of establishing an independent state in Central Asia after the war. The first "Turkistan Legion" was mobilized in May 1942, originally consisting of only one battalion but having been expanded to 16 battalions and 16,000 soldiers by 1943. Under the Wehrmacht's command, these units were mobilized exclusively on the Western front, isolating them from the Red Army, on the war fronts of France and north Italy. Much of the Turkestan Legion was ultimately imprisoned by British forces and repatriated into Russia, where they would face gulag camps or prison terms from the Soviet government for having fought alongside the Axis forces. Notable members of the legion include Baymirza Hayit, who after the war, settled in Germany and became a historian of the history of Central Asia and Turkestan.
May 22 2014, 18:03