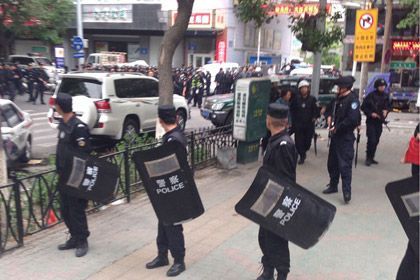 Attackers in China's restive Xinjiang region have crashed two cars into shoppers at a market, killing 31 people, Chinese media reports say, bbc reports.
They also threw explosives during the attack in the regional capital Urumqi. More than 90 people were injured, the state-run Xinhua news agency said.
The Ministry of Public Security called it a "violent terrorist incident".
Xinjiang, which is home to the Muslim Uighur minority, has seen a spate of attacks in the past year.
Last month a bomb attack at a station in Urumqi killed three people and injured dozens more. China blamed the attack on Uighur separatists.
Information about incidents in the region, where ethnic tensions between Uighurs and Han Chinese continue, is tightly controlled.
May 22 2014, 11:40