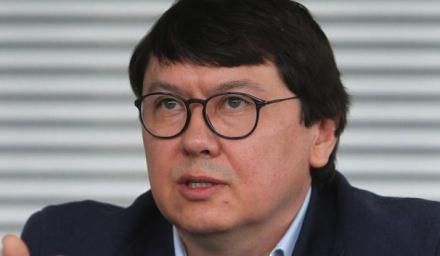 Rakhat Aliyev.Lawyers file police challenger after Commissioner of Police failed to investigate allegations of torture made against Kazakh multi-millionaire exile Rakhat Aliyev.
Senior police investigators in Malta refused to entertain four specific requests to investigate the multi-millionaire former Kazakh diplomat Rakhat Aliyev, over allegations of torture and crimes against humanity when he was deputy chief of Kazakhstan's secret service in 2000.
MaltaToday has learnt that German and Maltese lawyers were four times refused a request to investigate prima facie evidence that Aliyev - who lives in self-imposed exile in Malta - had tortured bodyguards Satzhan Ibraev and Pyotr Afanasenko, in an alleged vindication against Kazakh prime minister Akezhan Kazhegeldin.
The numerous requests to the Commissioner of Police John Rizzo and assistant commissioner Andrew Seychell to investigate Aliyev - who is also the subject of other criminal investigations in Austria and Germany - are now being followed up by a police challenge in the Maltese courts.
Leading the challenge is none other than Lothar de Maizière (pictured below), the man who in 1990 served as the only democratically elected Prime Minister of East Germany after the fall of the Berlin wall.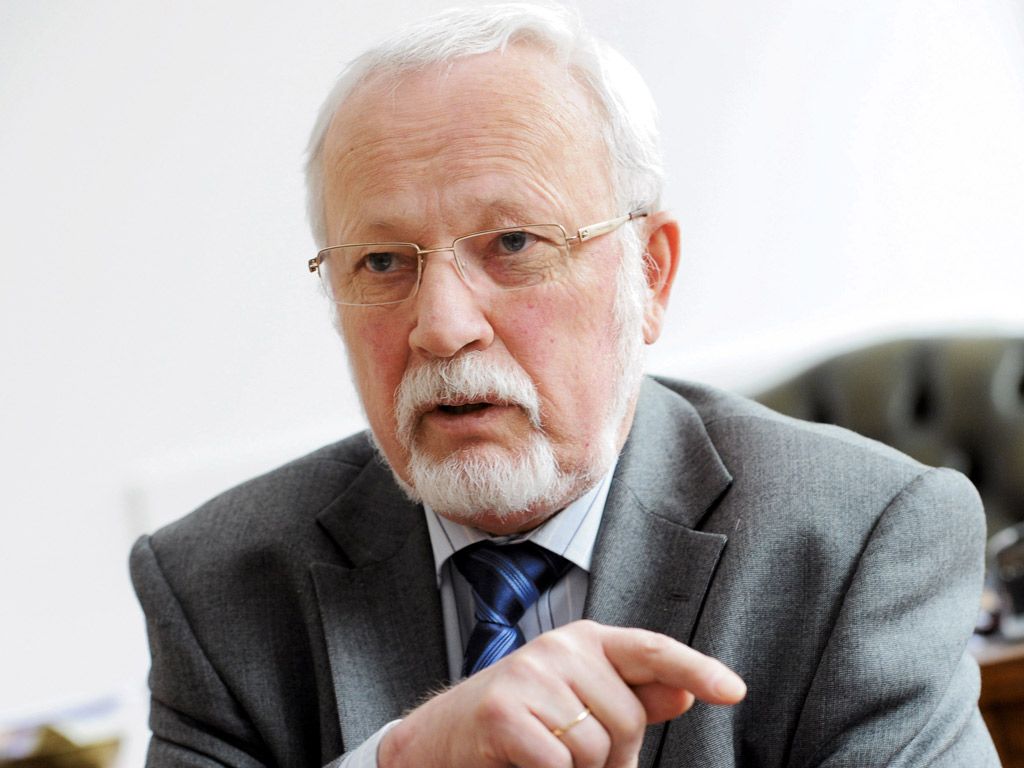 "I regard it as being scandalous and extremely unjust that within the European Union, it appears, in order to go unpunished it is simple enough to move from one country to another," de Maizière told MaltaToday.
"The Maltese police are refusing to investigate Aliyev's crimes because, allegedly, he is not on the island. It is well known that Rakhat Aliyev and his family live in Malta. He has invested huge sums in real estate and created a holding for the management of property in various European countries."
De Maizière, a lawyer who back in the era of communist East Germany had defended victims of State lawlessness and arbitrary rule, told this newspaper he could not accept seeing Aliyev choose to up and leave and move somewhere else to evade justice.
"Where will Aliyev go next: England, Greece, Romania? And will my clients, who were tortured and illegally imprisoned by him, be forced to travel to all these countries in search of justice?
"Europol and Eurojust are not trying to find Aliyev because there has been no inquiry or request from the national justice authority. Had we been dealing with a minor forger of banknotes the entire might of the European system would be used to search for him. But, in a case of crimes against humanity committed in distant Kazakhstan, no one is concerned.
"I am convinced the Maltese court will take a decision that will oblige the police to carry out an investigation into the statement of Satzhan Ibraev and those who suffered alongside him at the hands of Rakhat Aliev."
De Maizière and Maltese lawyers are representing former Kazah premier Kazhegeldin and his two bodyguards, both whom say they were subjected to torture under interrogation and in prison in 2000, in a bid to force their admission that Kazhegeldin had planned a coup d'état against Kazakhstan's President Nursultan Nazarbayev - then father-in-law to Aliyev.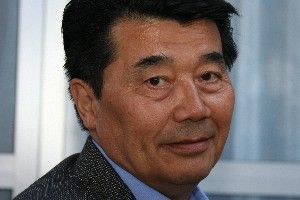 Kazhegeldin (pictured) stepped down as prime minister in 1997, with the intention of challenging Nazarbayev for the presidency in 1999 at the helm of a new opposition party he had formed. Kazhegeldin claims Aliyev, acting as deputy chief of the National Security Committee, orchestrated trumped-up charges against him that he was planning a coup d'état, ostensibly fearing he his role as heir-apparent to Nazarbayev was being challenged.
In retaliation, Kazhegeldin's two bodyguards were arrested and interrogated for three entire days for up to 20 hours a day, as well as physically and psychologically tortured, in a bid to force their admission that Kazhegeldin was planning the coup.
They were subsequently arrested, and four months later in April 2000 charged with the illegal possession of firearms and sentenced to three years and a half in jail. One of the bodyguards, Satzhan Ibraev, claims he was subjected to systematic torture while in prison, having had his cell bars daubed with chlorinated glue, and that he lived in fear of his life after being told he had been targeted by a hitman.
Police challenge
Even more curious are assertions by the police that Aliyev was not a permanent resident in Malta, when even basic investigations - as already reported by MaltaToday - would have established the fact that Aliyev enjoys residence in Malta as the husband of an Austrian citizen, Elnara Shorazova, and that he lives on the island under the name Rakhat Shoraz.
This has given Aliyev the right to move freely across the European Union, whereupon he left Austria in April 2010, where he had served as Kazakhstan's ambassador before his father-in-law stripped him of his diplomatic immunity.
"It is difficult to understand why the Police is insisting it has no jurisdiction to issue charges against a person accused with crimes under the Criminal Code's article 54, who is a permanent resident in Malta."
€2.4 million legal suit
Last August, MaltaToday reported that a civil court case filed by the Aliyev family's former lawyer, Pio Valletta, revealed that he had obtained or at least endeavoured to secure 'permanent residence status' in 2010, under special tax exile rules for foreigners who purchase property over the value of €116,000.
Even assistant police commissioner Andrew Seychell, as well as foreign minister Tonio Borg and his spokesperson Melyvn Mifsud, and former home affairs minister Carm Mifsud Bonnici have been called in to testify as witnesses in the case Pio Valletta lodged against Aliyev and his wife.
Valletta was initially sued by Elnara Shorazova over a €2.4 million banking transfer he was asked to organise from Austria to an account at Bank of Valletta. The Aliyevs contested Valletta's pretension to a €1.5 million fee.
In his counter-claim, Valletta said Shorazova's Austrian lawyers had asked him to assist in procuring residence status for Aliyev "due to difficulties related to his political past".
As details revealed by Valletta confirm, obtaining permanent residence status for Aliyev was no mean feat: his application ran into trouble when police flagged the former diplomat on account of an Interpol alert that had been issued against Aliyev. In the list of services he rendered to the couple, Valletta demanded €150,000 because of the "difficulties" he encountered in procuring the permanent residence status, "due to the non-approval from the police authorities" on account of the Interpol alert.
The Interpol alert has since then been repealed.
More investigations into Aliyev
Aliyev, formerly the son-in-law of Kazakh dictator Nursultan Nazarbayev, lives in self-imposed exile in Malta after having been stripped of his position and immunity in Austria in 2007, when he was sentenced in absentia to 20 years in prison by a Kazakh court, on charges of kidnapping bankers Zholdas Temiraliev and Aybar Khasenov.
Aliyev denies the charges and claims he is a victim of the politically repressive state led by the oligarchs that form Nazarbayev's inner clan.
Ever since rejecting his extradition to Kazakhstan in 2007, Viennese prosecutors have carried out criminal investigations for money laundering and kidnapping.
Austrian prosecutor Bettina Wallner questioned Aliyev at the Maltese courts for three days in April 2012 over the bankers' murder investigation.
The EU's Justice Commissioner Viviane Reding has also invited Eurojust to look into the Aliyev investigation and support investigators to resolve any cross-border differences to render the investigations effective. "The Commission is aware of the concerns of the victims of the crimes allegedly committed by Mr Rakhat Aliyev," she told German MEP Klaus-Heiner Lehne in February 2012.
And Austrian lawyers representing the wives of the murdered bankers have also presented information on Aliyev's activties to Malta's money-laundering investigators, the Financial Intelligence Analysis Unit. "We informed the FIUA in Malta because we believe there is a strong suspicion that Aliyev is managing his business activities from Malta," Gabriel Lansky of Lansky Ganzger Partner, had told MaltaToday.
Further cementing the perception that the Rakhat Aliyev case is now a source of embarrassment for the Maltese government is the fact that the matter was raised with foreign minister Tonio Borg in a meeting with the German-Maltese parliamentary group, headed by German MP Ernst-Reinhard Beck.
"Beck brought the Alijev issue to the agenda of the German-Maltese parliamentary talks, because he wanted the assurance that prosecution of human rights violators would be supported in Malta," a source privy to the talks had told MaltaToday.
Borg has already told MaltaToday that the government will act on any European arrest warrant issued by Austrian investigators, and that it would "review" Aliyev's residence permit "should new irregularities arise" other than those under investigation by the Austrians.
maltatoday.com.mt
November 2 2012, 17:23