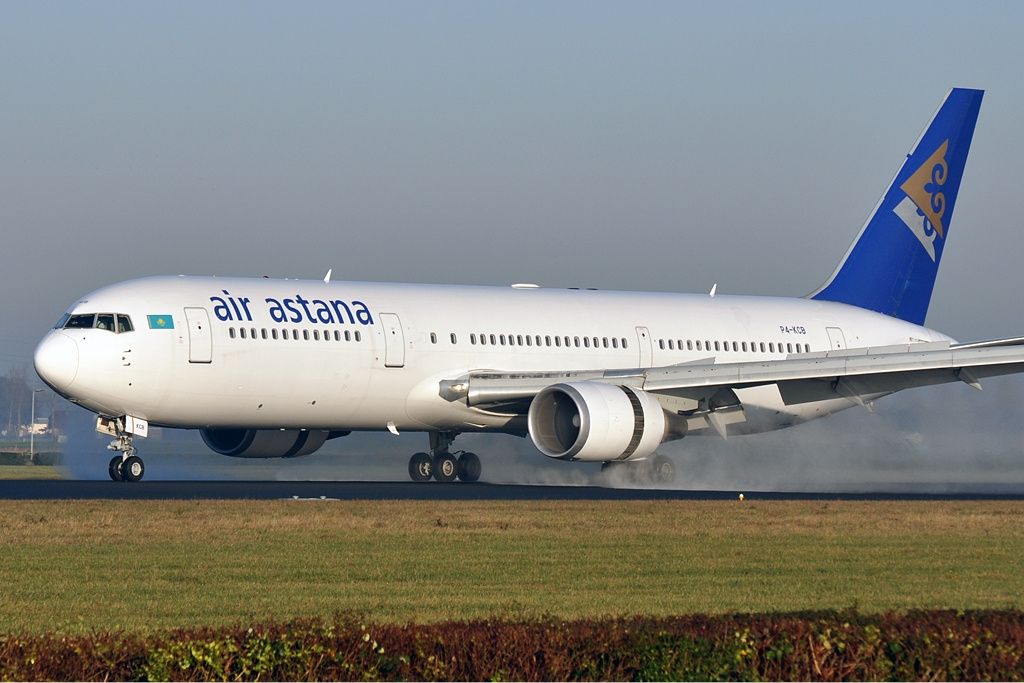 Photo: wikipediaKazakhstan's Air Astana national airline will be performing charter flights from Almaty and Astana to several South European tourist cities, Tengrinews reports citing Air Astana.

This is a big breakthrough for the half-Kazakh company since it took it years of hard work to be off the EU's grey list of airlines subject to restrictions. It finally succeeded in April 2014 and is now allowed to increase the number of flights to Europe.

After finalizing the charter flights agreement Air Astana will start making Astana-Rhodes (Greece), Almaty-Barcelona (Spain) and Almaty-Heraklion (Greece) flights. It will be making the Astana-Rhodes flights on Airbus 320s, and using Boeing 757-200s (and Boeing 767-300ERs as replacements) for the Heraklion and Barcelona flights.

The first flights are scheduled for June 14, 20 and 21 and after that they will be made every ten days.

These are going to be charter flights for tourists so the tickets can be purchased from tour agencies along with the tours.

Air Astana currently operates flights from Almaty and Astana to London 3 times a week, from Atyrau to Amsterdam 6 times a week, and daily flights from Astana to Frankfurt. In addition, it plans to open new flights to Paris and Prague in 2015. The national carrier will also operate charter flights from Astana and Almaty to Antalya, Turkey which will supplement the existing regular flights.

Air Astana is the national airline of Kazakhstan. It has only two shareholders: the Kazakhstan Government holds a 51 percent share through Samruk-Kazyna National Wealth Fund and British BAE Systems Plc holds the other 49 percent.
Source: Tengrinews
May 12 2014, 16:29