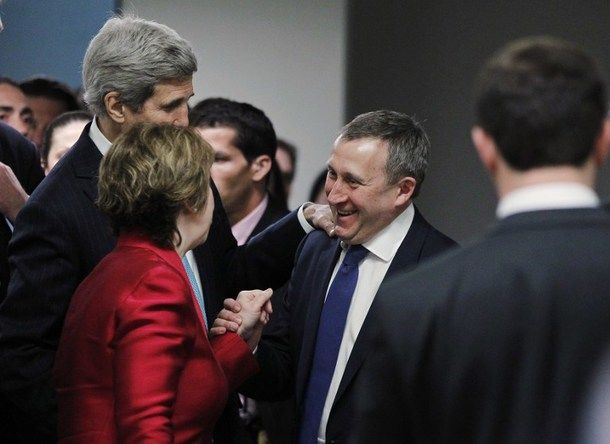 The Geneva Agreement signed on Feb. 17 between Ukraine, Russia, US and EU mandates all sides to de-escalate tensions in the east of Ukraine.German Foreign Minister Frank-Walter Steinmeier on Sunday called for a second international conference to put an end to the crisis in Ukraine, reuters reports.
He said he made the proposal in telephone conversations on Sunday with EU foreign policy chief Catherine Ashton, U.S. Secretary of State John Kerry, Russian Foreign Minister Sergei Lavrov and the Organization for Security and Cooperation in Europe (OSCE).
"In the many discussions I've had in the last couple of hours, I've been campaigning ... to hold a second meeting in Geneva to follow up on the first one," he told ARD television, according to a text of an interview to be aired later.
He said the purpose of such a meeting would be "finally to make clear agreements on how we can we can put an end to this conflict and gradually move towards a political solution".
"Anything else would be irresponsible because it would only mean there are more victims," he added.
On April 17, the United States, Russia, Ukraine and the European Union struck a deal in Geneva that outlined steps to defuse the crisis, including the disarmament of militants and a national dialogue on constitutional reform. The OSCE is charged with overseeing implementation of the accord.
Moscowand Kiev accuse each other of undermining the deal.
On Sunday, a Russian deputy foreign minister said that "in the coming days" there would be unspecified new efforts to have the Ukrainian government open a "dialogue" with the rebels.
May 5 2014, 12:23