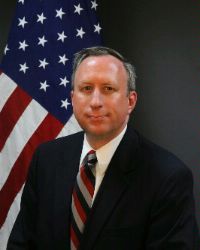 George KrolThe U.S. ambassador to Uzbekistan, George Krol, has been tabbed by President Barack Obama to be the new American envoy to Kazakhstan, rferl.org reports.
Krol will replace Kenneth Fairfax, whose three-year term as ambassador in Astana ended in October.
Krol, who speaks Russian, has been the U.S. ambassador in Tashkent since 2011. He had previously served as Washington's envoy in Belarus from 2003-06. Krol's nomination must be confirmed by the U.S. Senate.
No replacement has yet been chosen for Krol.
Ambassador George A. Krol is a career member of the Senior Foreign Service, rank of Minister-Counselor and most recently served as the Deputy Assistant Secretary for the Bureau of South and Central Asian Affairs. He joined the Foreign Service in 1982 and served as U.S. Ambassador to Belarus 2003-2006. He has served in overseas postings in Warsaw, New Delhi, St. Petersburg, Moscow, Kiev and Minsk, and has held several domestic assignments including as Director of the State Department's Office of Russian Affairs, and as Special Assistant to the Ambassador-at-large for the New Independent States. He has also taught at the National War College and was a member of the State Department's Senior Seminar. Ambassador Krol is the recipient of several State Department Meritorious and Superior Honor awards. Ambassador Krol is a graduate of Harvard University and Oxford University, England.
He served as U.S. Ambassador to Uzbekistan since June 10, 2011.
May 5 2014, 12:07