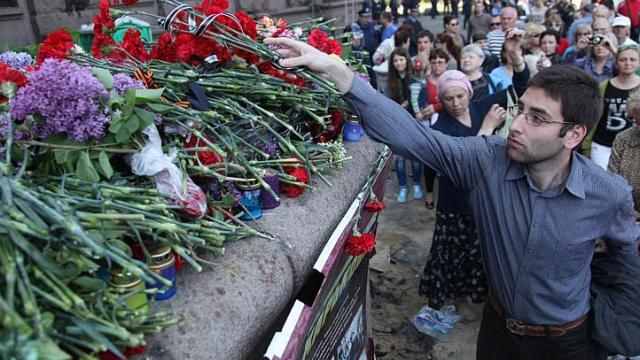 Ukraine's interim president on Saturday declared two days of mourning after more than 50 people died in the country's bloodiest day in months, newsuk24.com reports.
"The day of May 2 was a tragic day for Ukraine. I have signed a decree for two days of mourning in Ukraine for the heroes who died in the course of the anti-terrorist operation and also for those who died in the tragic events in Odessa," Oleksandr Turchynov said in a statement.
At least nine people, including four servicemen, died in fighting yesterday as the Ukrainian army intensified what Kiev calls an "anti-terrorist" operation around the rebel-held town of Slavyansk.
May 4 2014, 10:34