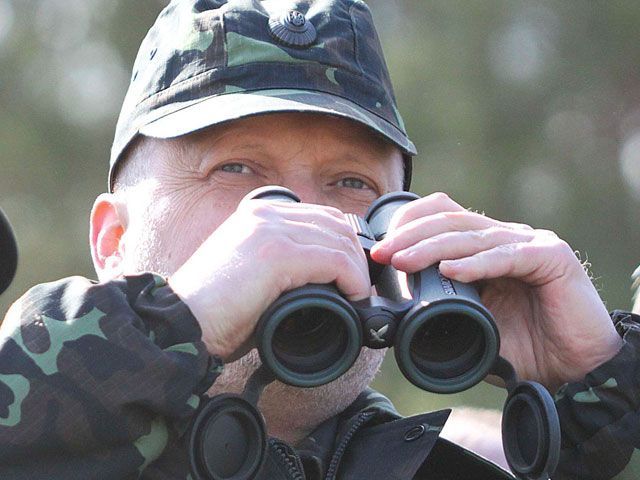 Photo: RIA NovostiUkraine's acting President Alexander Turchinov says that he has ordered to launch a 'full-scale anti-terrorist operation' in eastern Ukraine. The country's armed forces will take part in the operation. Turchinov also noted that Kiev "is willing to consider granting more authority to the regions, including a sweeping self-government reform, as well as 'renewal' of the local authorities," according to voiceofrussia.com.
The national security and defense council of Ukraine "decided to begin a full-scale antiterrorist operation involving the use of Ukrainian military assets," says the statement of the appointed by Ukrainian parliament interim president of Ukraine Aleksander Turchinov, posted on the parliament's official website.
Military action in the East
Sunday morning the interior minister Arsen Avakov, appointed by Ukrainian parliament, declared the beginning of a military action against activists in Slavyansk, Donetsk region, who recently seized a regional Ukrainian security services HQ. Later he said that he has information on casualties among the activists and law enforcement elements alike.
Alexander Turchinov, interim president of Ukraine appointed by the country's parliament, presented activists, who rally in the eastern regions of the country in support of federalization, ultimatum ordering them to vacate seized administration buildings by Monday morning, according to RIA Novosti.
Rallies of those supporting federalization, are being held in the eastern regions of Ukraine since March – in Donetsk, Kharkov and Lugansk activists demand referendums on the status of their home regions to be held. On Saturday the protests swept to several other cities of Donetsk region – Slavyansk, Mariupol, Yenakievo, Kramatorsk and a number of small townships.
"Those who did not fire at our law enforcement elements, who would surrender their weapons and vacate seized administration buildings by Monday morning, will be granted immunity from prosecution for their actions by the decree I signed personally," Turchinov said during his address to the people of Ukraine on Sunday.
April 14 2014, 09:00