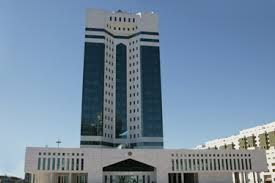 Kazakh Prime Minister Serik Akhmetov stated about his resignation at a cabinet meeting on April 2, azh.zk reports.

"Head of the State today accepted my resignation," the PM said.

The resignation of the chairman of the Cabinet of Ministers means the resignation of the whole government, according to the Kazakh legislation.

Also, in accordance with the legislation, the ministers will continue to serve until new appointments.

Akhmetov headed the Kazakh government since September 2012.
April 2 2014, 17:23