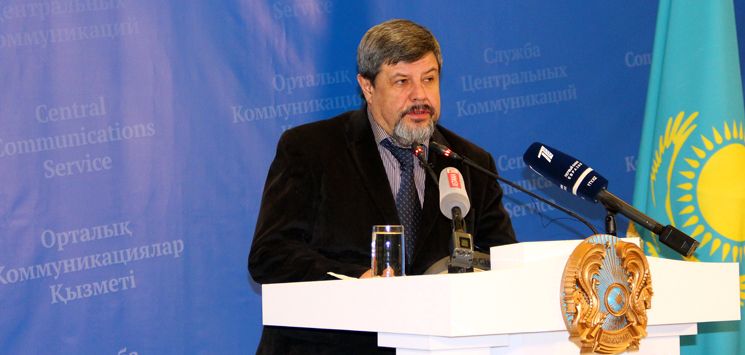 Velariy Shevelev, Kazatomprom CEOKazakh fraud police arrested the top manager of the national atomic company Kazatomprom Valeriy Shevelev, according to the Agency for Combating Economic Crimes and Corruption (financial police), trend.az reports.
"Earlier it was reported that the police arrested the director of the 'Syrdarija-zhoba Kurilis', Rozmat Alibekov, who is a leader of an organised crime group. The managing director of 'Kazatomprom', Shevelev and the deputy director of the 'Kazatomprom-Demeu LLP', Abdrazakov were also detained on charges of involvement in the same crime," the fraud police said on April 1.
The criminal case is being investigated and no other information was disclosed in line with the investigation's interests.
The organised criminal group's leader who was earlier detained is being accused of embezzling over 1.3 billion tenges (182.06 tenge=$1) of Kazatomprom's funds which was previously allocated for Alibekov's firm to conduct contract construction works.
April 1 2014, 18:10