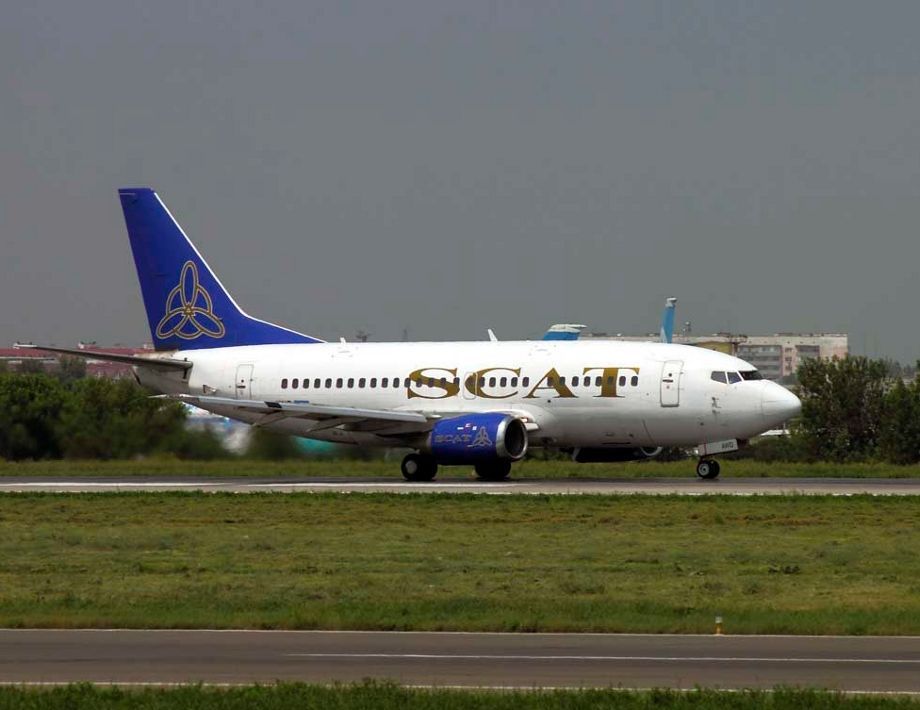 Left chassis brakes failed when SCAT airline passenger Boeing-757 plane landed in Astana airport Tuesday morning. As a consequence of this, "all four wheels of the plane on route Bangkok – Astana were damaged (abrased) resulting in smoke", azh.kz reports citing the Astana airport press release circulated on Tuesday.
During the emergency situation there were 171 passengers, including 49 children and 9 crew members aboard.
According to information, no one was injured. Passengers were evacuated from the taxi strip where aircraft stopped. Currently investigation is ongoing.
April 1 2014, 12:03