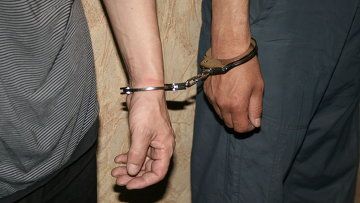 The member of an organized criminal group established by ex-governor of Atyrau Oblast Bergey Ryskaliyev, was detined. Zhanbolat Dyusenbayev, the director of ATG-Kurylys LLP who was on the wanted list, has been detained by financial police in Aktobe Oblast, press service of financial police reported on Monday, newskaz.ru reports.
"On March 28, 2014, the financial police officers of Atyrau Oblast conducted investigative operations and established the location of the wanted Zhanbolat Dyusenbayev. They detained Dyusenbayev Zhanbolat, the director of ATG-Kurylys LLP and the member of the organized criminal community established by Bergey Ryskaliyev in Aktobe Oblast", - reads the message.
Dyusenbayev was put on international wanted list in September, 2012 for embezzlement of budgetary funds as a part of Bergey Ryskaliyev's organized criminal community.
Dyusenbayev will soon be convoyed to Atyrau for investigative actions.
March 31 2014, 16:46