By Zulfiya Bainekeeva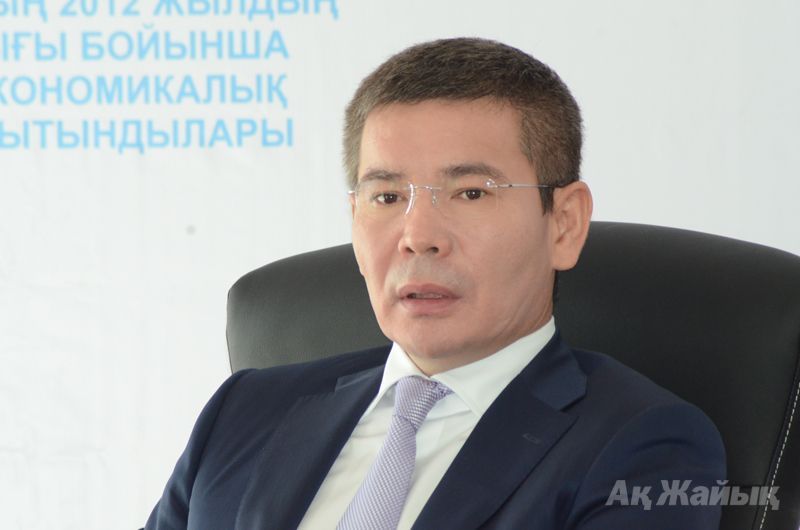 Ex-first deputy governor of Atyrau Oblast Bolat Daukenov is, undoubtedly, one of the key figures at the trial. During interrogations in the court he gave extensive evidences, moreover, he voiced both his attitude to the court trial and his personal role in it.
Daukenov was charged with organization of crime rings (OCG) that was part of organized criminal community (OCC) created by ex-governor Bergey Ryskaliev and engaged in illegal privatization of different facilities. It became known that Daukenov was arrested on September 12, 2012 and kept in a solitary cell till October 13. Then he was taken to Astana for further interrogations and was kept in KNB pre-trial solitary detention center for another two months. The defendant called these circumstances as "exclusive". He emphasized that he didn't give evidences during the interrogations. In the court hall he was more talkative and willingly answered all the questions he was asked.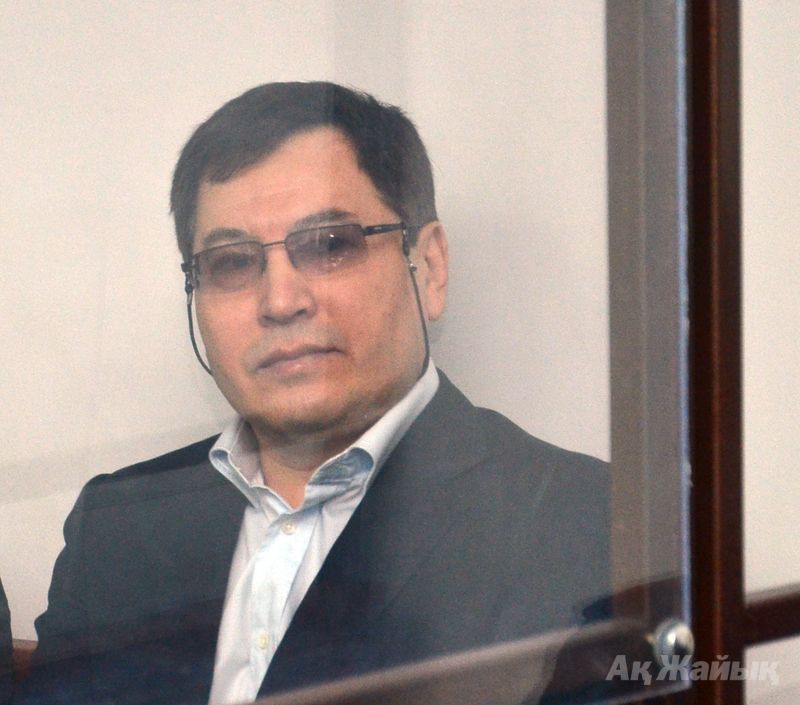 Bolat Daukenov
– We got acquainted during audits. I worked at prosecutor's office in Aktobe Oblast. Don't quite remember my position, but I worked on two positions: the department head and then the deputy prosecutor of the city. Bergey was engaged in business. He was a successful businessman. We met each other here in Atyrau after 10 years.
His lawyer Yury Slinchenko asked Daukenov to characterize Ryskaliyev.
– Was he a good businessman? Yes, he was. Was he strong-willed? Yes, he was. Strict? Very strict. Here people expressed opinions that he didn't care about other peoples' opinions. That's also true. If he made a decision, then other opinions didn't matter, - said Daukenov about ex- governor. We were simply executing his orders. He was mentally and physically much stronger person than us and he selected people who could cope with that attitude. We shouldn't demonize him, but his word was law.
– Have you ever expressed doubts about legality of privatization of at least one facility?
– No, I haven't. I never objected.
– Did he set the price for which the facility should be privatized and named the companies that should win the right for pricatization?
– Never.
– Di you personally have in these winning companies a certain percent of shares or a personal interest?
– Investigation authorities tiresomely and for a quite long time checked tens, hundreds of companies. Not a single percent neither me, nor my relatives, or persons affiliated with me, had in them.
March 27 2014, 19:03