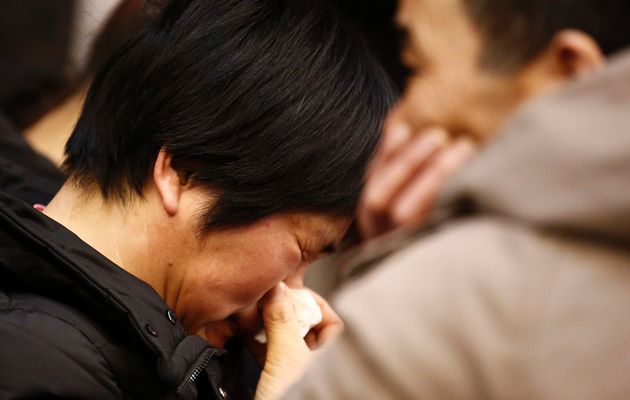 The Malaysia Airlines plane that disappeared over two weeks ago crashed in the southern Indian Ocean, with no hope of any survivors, euronews reports.
Malaysia's Prime Minister Najib Razak announced the news at a media conference.
Based on new British satellite analysis, he said that Flight MH370 flew along the southern corridor, telling reporters that, "its last position was in the middle of the Indian Ocean, west of Perth. This is a remote location, far from any possible landing sites."
Razak went on: "It is therefore with deep sadness and regret that I must inform you that according to this new data, Flight MH370 ended in the southern Indian Ocean."
Some 239 people were on the Boeing 777 en route from Kuala Lumpur to Beijing. More than 150 of its passengers were from China.
The plane disappeared from civilian radar screens less than an hour after taking off on March 8.
In the Chinese capital, amid reports that some relatives had been informed of the news by text message, those who had been praying for a miracle showed their distress, screaming and breaking down.
An Australian navy ship is said to be close to finding possible debris from the jetliner after fresh sightings of floating objects.
The objects, described as a "grey or green circular object" and an "orange rectangular object," were spotted on Monday afternoon, said Australian Prime Minister Tony Abbott, adding that three planes were also en route to the area.
The hunt for the plane's black boxes goes on. Finding them quickly is crucial because the locator beacons they carry fade out after 30 days.
Whatever the cause – a hijacking, suicide mission, technical fault or otherwise – there is now no doubt that Flight MH370 ended in tragedy.
March 25 2014, 11:10