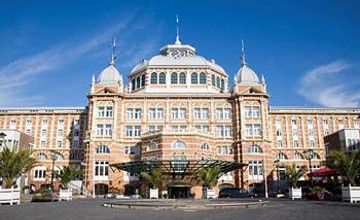 President of Kazakhstan Nursultan Nazarbayev held a meeting with Japanese Prime Minister Shinzō Abe in Hague today, inform.kz reports.
During the meeting the sides gave consideration to a wide spectrum of issues related to the ongoing bilateral cooperation between the two nations. Given that the Japanese economy is one of the largest in the world, the Kazakh President reiterated readiness to promote interaction with Japan in all directions, especially in the nuclear energy sector.

President Nazarbayev invited the Japanese side to partake in the promising projects within the industrialization program in Kazakhstan. Nursultan Nazarbayev also extended an invitation to Prime Minister Abe to pay a visit to Kazakhstan that will expand the Kazakhstani-Japanese cooperation.

The Japanese Prime Minister, in turn, praised the high level of bilateral relations between the two states. In his words, Japan welcomes Kazakhstan's initiatives in the international and regional organizations.

Tokyo hopes to garner support of the Kazakh side in terms of development of the Central Asia plus Japan dialogue, a political initiative between Japan and the Central Asian nations, and stabilization of the situation in Afghanistan.

Kazakhstan and Japan established diplomatic relations on January 26, 1992. The two nations maintain a regular political dialogue at the high level and conduct political consultations.
March 24 2014, 19:11