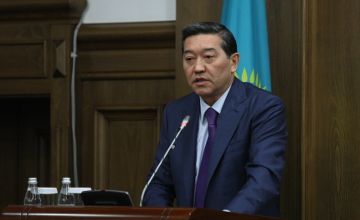 PM Serik AkhmetovSpecific date of Kazakhstan's accession to the World Trade Organization will be announced in March, said Prime Minister Serik Akhmetov during the enlarged meeting of the board of the Ministry of Economy and Budget Planning on Friday, inform.kz reports.
"After 10 years of negotiations, we are on the verge of accessing the WTO. The date of Kazakhstan's entry into the organization will be specified in Washington in March. Hopefully, by April we will know either we're going to access the WTO this year or next year," Premier Akhmetov said.
"This year it is crucial to put the most efforts to complete the negotiation process," he stressed.
March 3 2014, 10:22