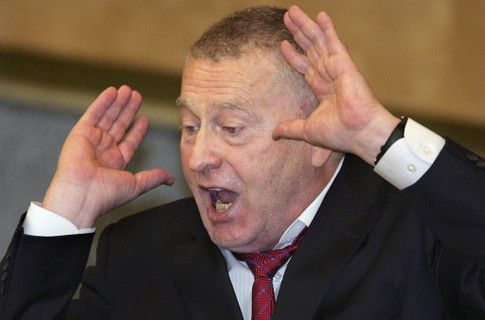 The Kazakh MPs proposed the Ministry of Foreign Affairs of Kazakhstan to prohibit Russian politicians Vladimir Zhirinovsky and Eduard Limonov to enter Kazakhstan, azh.kz reports citing IA-News Kazakhstan.
"One of the important achievement of our government is the unity of its multinational and multi-religious people, and the statements of Limonov and Zhirinovsky may be used by ill-wishers. We think that the offensive statements made Zhirinovsky should be publicly disavowed by the official representatives of the Russian Federation," MP Nikolay Logutov said while reading the collective request to the Kazakh FM Yerlan Idrisov at the Mazhilis on February 26.
On February 23, Vladimir Zhirinovsky spoke at a rally in honor of the Day of Defender of the Fatherland, where he called for depriving the Central Asian states of independence. "No republics in Central Asia," Zhirinovsky said, adding that instead of the Central Asian republics there should be a "Central Asian Federal district" with the capital city called Verny (former name of Almaty) The name 'Almaty' is an invention by Uzbekistan, Kyrgyzstan, Tajikistan, Turkmenistan, Kazakhstan".
The Ministry of Foreign Affairs of Kazakhstan has prepared a protest note to the Ministry of Foreign Affairs of Russia in connection with this statement. "Mr. Zhirinovsky is an official member of the State Duma and a leader of one of the main political parties in Russia. In our opinion, the runner of such high public office should be serious and responsible delivering his public statements. It should be noted that this is not the first case the politician allows unacceptable remarks regarding Kazakhstan," said the Ministry.
"As we have repeatedly stated, sovereignty, independence, and territorial integrity of Kazakhstan are immutable and inviolable and any attempt to assault them will be strongly suppressed by the governmental bodies of Kazakhstan," the report says.
February 27 2014, 15:16