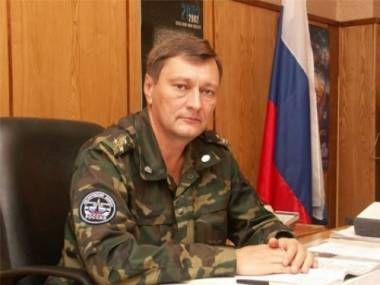 Mikhail Vardanyan.Russian space industry veteran Mikhail Vardanyan has been appointed the new head of the Baikonur Cosmodrome, the country's space agency Roscosmos said Tuesday, ria.ru reports.
The 54-year-old Vardanyan has spent his entire career in the industry, including 30 years at the Kazakhstan-based Baikonur launch facility as a military engineer and manager, according to a statement on Roscosmos' website.
The previous head of the facility, Yevgeny Anisimov, stepped down last week for personal reasons, according to Roscosmos.
However, the Russian newspaper Kommersant, citing unnamed sources at the agency, reported that he was in fact summoned to Moscow and pressured to resign due to unresolvable disagreements with senior officials at the agency.
Russialeases Baikonur – the launch site of both Sputnik and Yury Gagarin – from Kazakhstan for $115 million annually.
A new space center, Vostochny, is being built in eastern Russia to reduce dependence on Baikonur. The new facility is planned to host the Angara rocket, now under development for both satellite and manned launches.
February 26 2014, 14:47