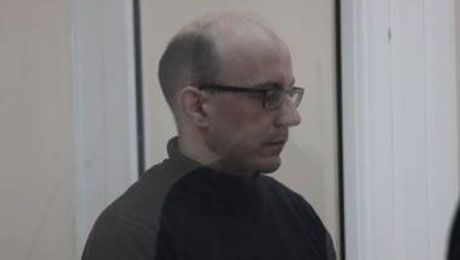 Peter Baruch.The parents of 16-17 y.o. girls from Atyrau filed police statements.
Police officers of Uralskarecontinuing investigation of the case of the British citizen Peter Baruch who is accused of distribution of child pornography and corruption of minors, zona.kz reports referring to press service statement of West Kazakhstan Oblast Internal Affairs Department.
According to Magauya Kourmashev, the chief of Uralsk investigation department, the police officers have just returned from Atyrau.
"We have 7 statements from the girls' parents. The girls are 16-17 years old. The statements are attached to the criminal case. Experts' examination established that images are of erotic character with elements of pornography. Peter Baruch claims that he took pictures of girls for his personal collection. However, there are facts of partial distribution of pornographic images on the territory of Kazakhstan,' – said Kourmashev.
Currently the detained British citizen is put into an ordinary cell of a pre-trial detention center in Uralsk. It was reported that he was married and had two children under five in London.
We will remind that the foreigner was detained in the room of the hotel of "Chagall" of the city of Uralsk. Baruch Peter tried to destroy the laptop in which there were pictures of naked girls, inhabitants of Uralsk and Atyrau. The most younger of victims of 12 years.
To recall, the 38 y.o British citizen was suspected of filming nude 12-13 y.o girls in a Chagala hotel room in Uralsk city. According to information released by West Kazakhstan Internal Affairs Department, he paid 10-15 thousand tenge to the girls for taking their pictures. He tried to destroy the evidences, such as laptop, camera and flash cards by pouring liquid onto them and trying to burn them in microwave when police raided the hotel.
Forensic experts were able to recover the pornographic files from the devices.
The suspect worked at that time in ZhaikMunai oil company.
February 26 2014, 10:07