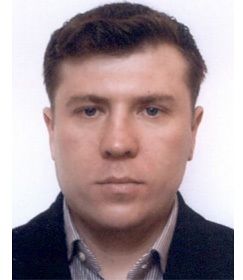 Aleksandr Pavlov The Spanish government said Wednesday it has approved the extradition to Kazakhstan of the former chief of security of a Kazakh banker-turned-dissident despite warnings from rights groups that he will face torture, zeenews.com reports.

Aleksandr Pavlov was arrested in Spain in December 2012 after his name was placed on Interpol's wanted list at the request of Kazakh authorities, who accuse him of embezzlement and plotting terrorist attacks. He denies the allegations against him.

Pavlov argues he is being politically persecuted by the Kazakh government, which he says wants to obtain information from him about Mukhtar Ablyazov, a foe of strongman Nursultan Nazarbayev, who has ruled the ex-Soviet country for more than two decades.

Spain's cabinet approved the extradition during its regular cabinet meeting on Friday, a justice ministry spokeswoman said.

Spain's High Court in November backed the extradition request by a vote of 10-7 but the cabinet had the final say.
The government agreed to the request because Kazakhstan had offered guarantees that Pavlov would be tried within a reasonable time and would be treated humanely, the justice ministry spokeswoman said.

"These were the same conditions that the court based its decision on," she said.

Pavlov's lawyer Maria Costa said the government had not provided her with a copy of the extradition decree, which she said she needs to apply to the European Court of Human Rights for an injunction to stop the extradition.

"By not providing the extradition decree to us, they are denying him a chance to stop an extradition that will undoubtedly lead to his torture and unjust imprisonment in a notoriously corrupt regime," she said in a statement.

Amnesty International urged Spain to reverse its decision to extradite Pavlov to resource-rich Kazakhstan, which is frequently criticised for its human rights record.

"Assurances of human treatment from governments that routinely torture are useless," said the group's criminal justice expert, Julia Hall.

"The Spanish government cannot and should not trust such empty promises from the Kazakhstani authorities, who have relentlessly pursued Aleksandr Pavlov and other associates of Mukhtar Ablyazov," she added.

In March 2012 Kazakh general prosecutors said security services had averted bombings masterminded by Pavlov that would have targeted parks and administrative buildings.

Pavlov headed the personal security detail for Ablyazov, a former Kazakh energy and trade minister who is wanted on embezzlement charges by Russia and Ukraine.

Ablyazov, who was arrested on the French Riviera in July, is accused of stealing billions of dollars in state and investor funds while leading the Kazakh BTA Bank.

A French court on Thursday approved his extradition.

Spanish Prime Minister Mariano Rajoy told a joint news conference with Nazarbayev in Astana in September that he had not discussed the extradition request during his talks with the Kazakh leader.

During Rajoy's visit to Kazakhstan, Spanish firms signed a series of contracts to carry out rail transport projects in the Central Asian nation.
February 21 2014, 11:05