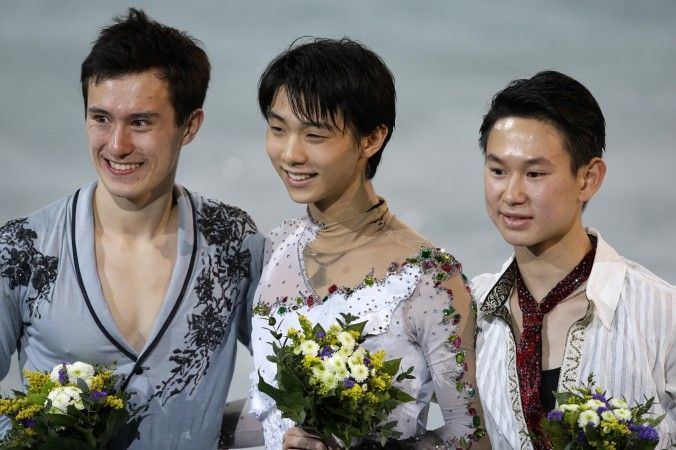 Denis Ten of Kazakhstan (R), Yuzuru Hanyu of Japan (C), Patrick Chan of Canada (L) on the podium during the flower ceremony for the men's free skate figure skating final during the 2014 Winter Olympics, Friday, Feb. 14, 2014, in Sochi (AP photo)The Kazakhstan figure skater Denis Ten captured the bronze medal at the 2014 Olympic, thus, bringing the first medal to a national team at Sochi, azh.kz reported on Friday.
His performance was nearly perfect and he was holding the 1st place for quite some time, unitl the Japanese Yuzuru Hanyu and Canadian Patrick Chan came into play. Both Hanyu and Chan managed to come ahead of the Kazakhstan citizen. It should be noted that both the Japanese and the Canadian figure skaters fell during their performance, but that didn't affect their scores.
As the result Yuzuru Hanyu won "gold", Patrick Chan - "silver" and Denis Ten got "bronze". He ended with an overall score of 255.10, less than two points ahead of fourth place Javier Fernandez of Spain and Tatsuki Machida of Japan.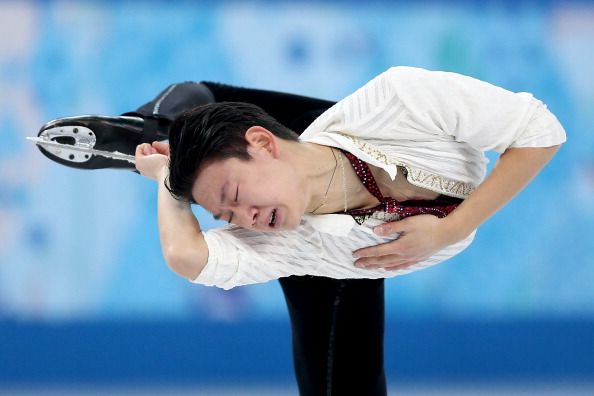 Denis TenTen previously won the silver medal at the 2013 Wold Games.
Ten began competing internationally in 2006 at the age of 13. He's now 20.
You can watch the competition of figure skaters here.
February 15 2014, 12:04