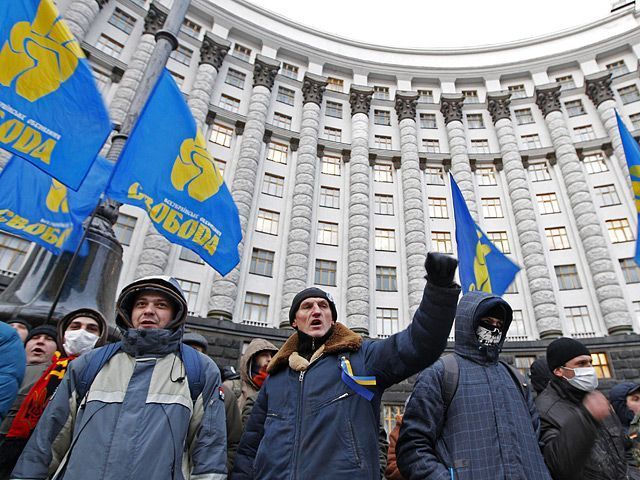 Photo: reutersIn Ukrain all protestors arrested during a violent police dispersal of demonstrators have been released, one of the demands of the opposition, azh.kz reports, citing National Resistance HQ (coordinating body of Euromaidan created in December of last year).
The last of nine people arrested in the Dec. 1 clash was released on Friday, but the criminal cases against them continue.
The opposition had set the releases as a condition for entering talks with the government. It also wants government commitment to seek closer ties with the European Union.
President Viktor Yanukovych's refusal to sign the agreement set off the protests. Deputy Prime Minister Serhiy Arbuzov, after meeting with EU officials on Thursday, said Ukraine intends to sign soon, but that issues still must be worked out.
February 14 2014, 17:10