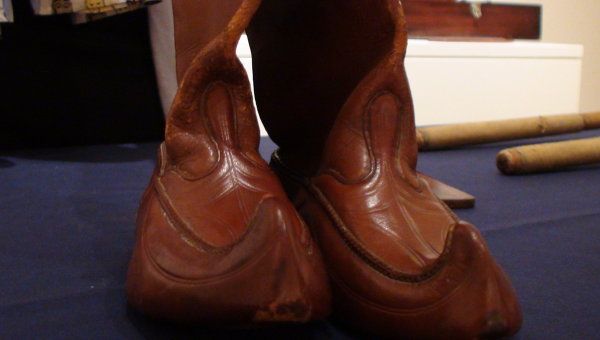 Kazakh Woman Forgets Money Stash in Present for Friend, SuesWhat would you do if you found a million Kazakh tenge ($6,500) in a pair of boots presented by a friend? For a family in northern Kazakhstan, the answer was: spend it all!
The boots that triggered the drama were a gift from a 47-year-old resident of the city of Zhetikara to her friend's daughter-in-law, local media said.
The gift-giver, whose name was withheld, had earlier stashed the money in the boots and forgot about it, the Ng.kz news site said Monday.
By the time she remembered about the stash, it was too late: Her friend and the daughter-in-law spent the money as soon as they found it, mostly to pay off debts.
Ironically, the gift-giver's friend – if she can be called that – was the one who asked for a present for her daughter-in-law, the report said.
Police refused to open a case against the two women, Ng.kz said.
But the hapless gift-giver succeeded in suing them, despite the defendants claiming in the courtroom that they have no more money.
The court ruled that the so-called friend would have to reimburse the money.
February 5 2014, 15:46