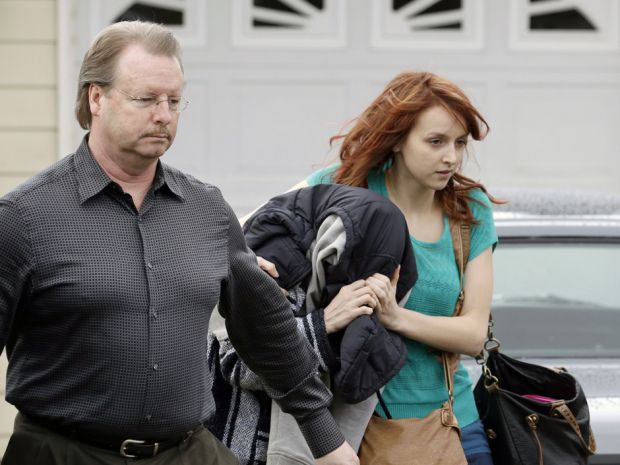 A woman believed to be Amanda Knox, centre, is hidden under a jacket while being escorted from her mother's home to a car by family members , Thursday, Jan. 30, 2014, in Seattle.More than two years after Amanda Knox returned to the U.S. apparently home free, an Italian court Thursday reinstated her murder conviction in the stabbing of her roommate and increased her sentence to 28 1/2 years in prison, raising the spectre of a long extradition fight, nationalpost.com reports.
Knox, 26, received word in her hometown of Seattle. The former American exchange student said she was "frightened and saddened by the unjust verdict" and blamed "overzealous and intransigent prosecution," "narrow-minded investigation" and coercive interrogation techniques.
"This has gotten out of hand," Knox said in a statement. "Having been found innocent before, I expected better from the Italian justice system."
Lawyers for Knox and her 29-year-old ex-boyfriend Raffaele Sollecito, who was also found guilty, vowed to appeal to Italy's highest court, a process that will take at least a year and drag out a seesaw legal battle that has fascinated court-watchers on both sides of the Atlantic and led to lurid tabloid headlines about "Foxy Knoxy" and her sex life.
It was the third trial for Knox and Sollecito, whose first two trials in the 2007 slaying of British exchange student Meredith Kercher produced flip-flop verdicts of guilty, then innocent.
After the acquittal in 2011, Knox returned to the U.S., where she evidently hoped to put herself beyond the reach of Italian law. But Italy's supreme court soon ordered a third trial.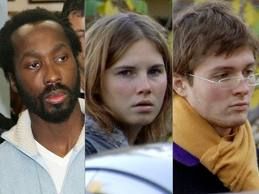 Amanda Knox (centre), Raffaele Sollecito (right), and Rudy Guede (left).On Thursday, the panel of two judges and six lay jury members deliberated 11 1/2 hours before issuing its decision, stiffening Knox's original 26-year sentence, apparently to take into account an additional conviction for slander, while confirming Sollecito's 25-year term.
Legal experts said it is unlikely Italy will request Knox's extradition before the verdict is final. In Italy, verdicts are not considered final until they are confirmed, usually by the supreme Court of Cassation.
The final decision of whether to hand Knox over to the Italians would rest with the U.S. State Department, and the issue is likely to stir debate over whether she is a victim of double jeopardy, because she was retried after an acquittal.
"Many Americans are quite astonished by the ups and downs in this case," said Mary Fan, a former federal prosecutor who teaches at the University of Washington Law School in Seattle.
Nevertheless, Fan said U.S. courts have previously held that being acquitted and then convicted of a crime in another country is not a legal bar to extradition.
Kercher, 21, was found dead in a pool of blood in the bedroom of the apartment she and Knox shared in the town of Perugia, where they were studying. Kercher had been sexually assaulted and her throat slashed.
Knox and Sollecito denied any involvement in the killing. After initially giving confused alibis, they insisted they were at Sollecito's apartment that night, smoking marijuana, watching a movie and making love.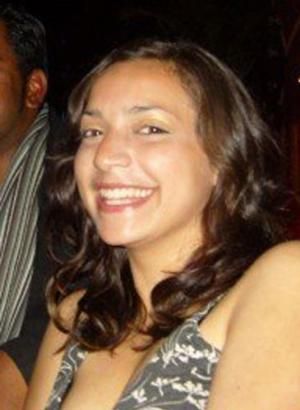 Meredith KercherProsecutors originally argued that Kercher was killed in a drug-fueled sex game gone awry — an accusation that made the case a tabloid sensation.
But at the third trial, a new prosecutor argued that the violence stemmed from arguments between roommates Knox and Kercher about cleanliness and was triggered by a toilet left unflushed by a third defendant, Rudy Hermann Guede.
Guede, who is from the Ivory Coast, was convicted in a separate trial in a verdict that specified he did not commit the crime alone. He is serving a 16-year sentence.
U.S. Sen. Maria Cantwell, a Democrat from Knox's home state of Washington, said she was "very concerned and disappointed" by the verdict and confident the appeal would re-examine the decision.
"It is very troubling that Amanda and her family have had to endure this process for so many years," she said in a statement.
Kercher's sister Stephanie and brother Lyle were in the courtroom for the verdict.
"It's hard to feel anything at the moment because we know it will go to a further appeal," Lyle Kercher said. "No matter what the verdict was, it never was going to be a case of celebrating anything."
Their attorney, Francesco Maresca, called the verdict "justice for Meredith and the family."
January 31 2014, 13:27