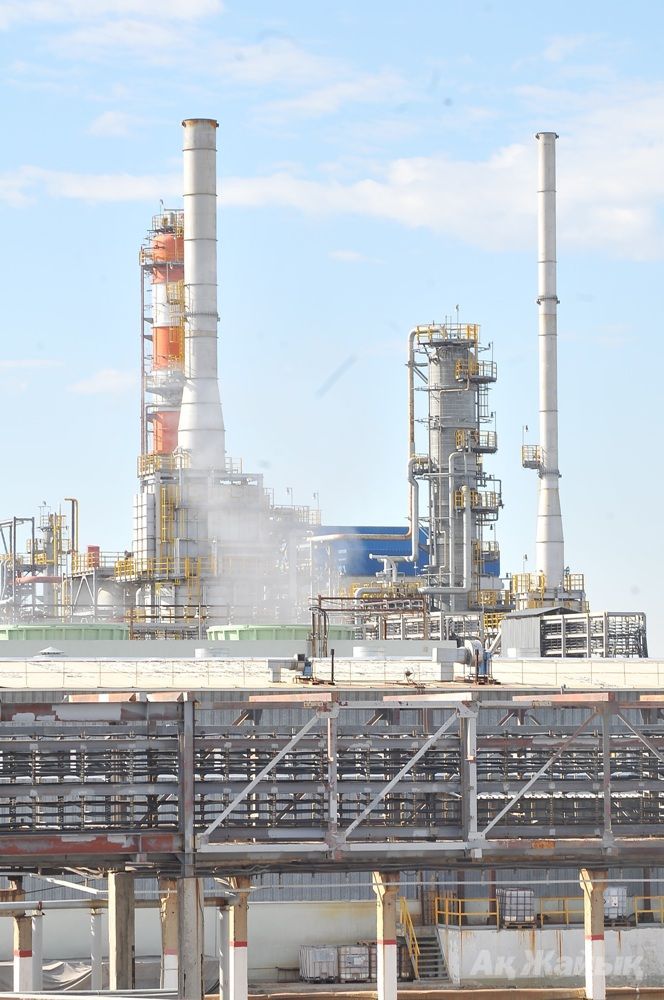 Atyrau refinery in 11 days fixed the defects in the kiln of catalytic reforming LG unit and renewed gasoline production.
On Oct 6, at 5:40 hrs there was a pressure loss identified in kiln tube at catalytic reforming unit that was built 41 years according to Karl Liebknecht design bureau project (Magdebourg, German Democratic Republic). The failure led to a full stop of LG blocks and gasoline isomerization, and without catalyzate and izomerizate produced at that unit, the production of gasoline is impossible.
Within the framework of construction of aromatic hydrocarbons complex at Atyrau Refinery, the commissioning of which is scheduled for December 2013, one more catalytic reforming unit is envisaged – that is of CCR grade, with the capacity up to 1 mln tons of catalyzate per year.
According to Denis KOZYREV, the refinery Chief engineer, after commissioning of ССR the administration of the refinery is planning to stop the old and unreliable LG unit for upgrade.
Within 11 days the repair brigades worked round the clock and they completed the repair work on October 17. Soon the plant units will reach the planned capacity.
By Murat SULTANGALIYEV
October 22 2012, 18:22